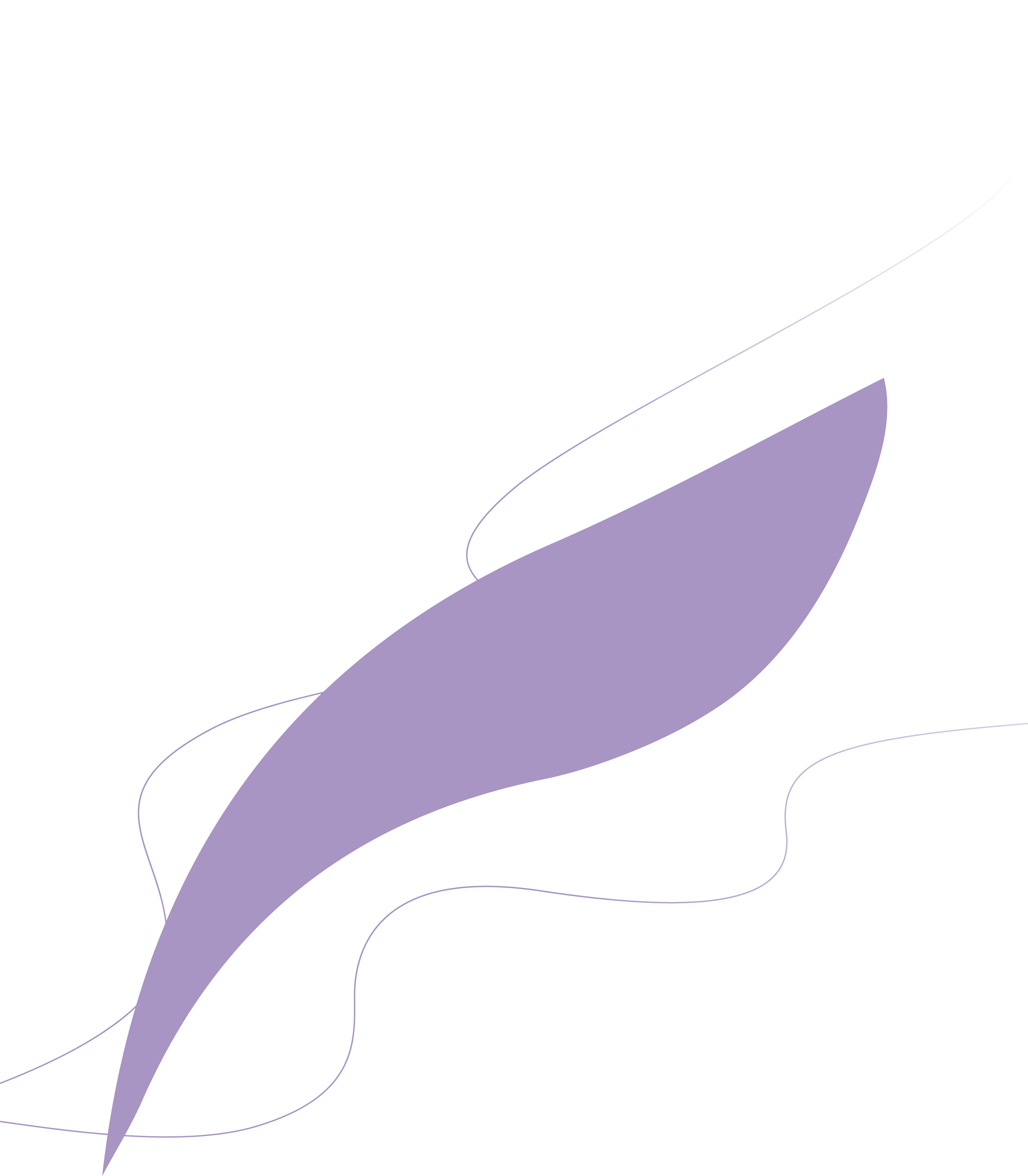 Key Highlights – Human Capital FY 2022-23
Total Number of Permanent Employees:
1,305
Total Number of Workers:
8,998
Percentage of Women Employees:
7%
Occupational Health and Safety Management System
(45001:2018)
Percentage of Permanent Employees Trained on Safety Measures:
70%
Percentage of Permanent workers Trained on Safety Measures:
82%
Total New Hires (Employees and Workers):
1,237
SDG Linkages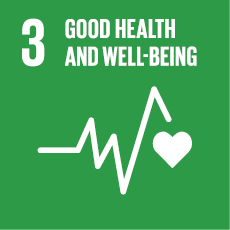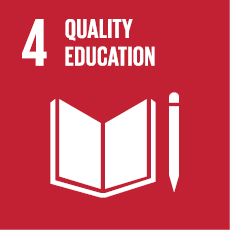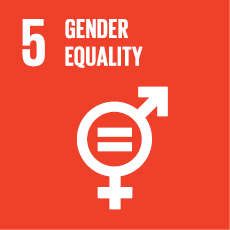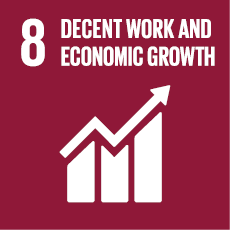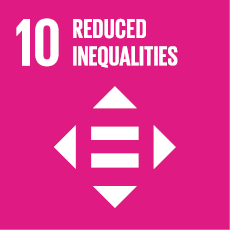 Linkages with other Capitals
Financial Capital:

By investing in our people, we enhance their capabilities and well-being, leading to increased productivity and overall financial stability.

Intellectual Capital:

CTIL's talented workforce plays a pivotal role in driving innovation and implementing progressive workplace practices by contributing to the development of innovative products and solutions, as well as the adoption of sustainable and advanced operational strategies.
Workforce Composition and Profile
Our employees are the heart of our organisation and our greatest asset. We strive to foster collaboration, diversity, and integrity among our employees. Our Human Resources team is responsible for developing overall strategy and programmes for hiring, training, development, and employee retention. Our top priority is efficient and effective employee management. We believe that harnessing the potential of our workforce is a business imperative that can be accomplished by creating an empowering work environment that fosters and promotes talent. Our workforce drives our businesses, and we are constantly innovating and evolving in order to provide a stronger, competitive, and performance-driven environment for our employees.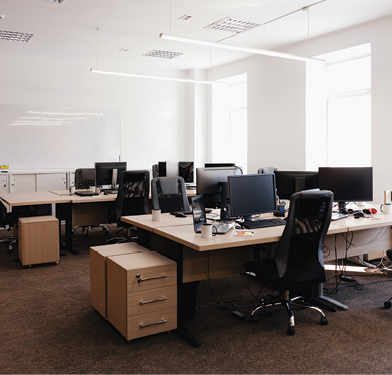 Employees (Staff and Management)
S.No
Particulars
Male
Female
Number
Percentage
Number
Percentage
1
Permanent
1,149
94
78
6
2
Contractual
60
77
18
23
3
Total
1,209
93
96
7
4
Total Employees
1,305
Workers
S.No
Particulars
Male
Female
Number
Percentage
Number
Percentage
1
Permanent
3,028
98
55
2
2
Contractual
5,587
96
328
4
3
Total
8,615
96
383
4
4
Total Workers
8,998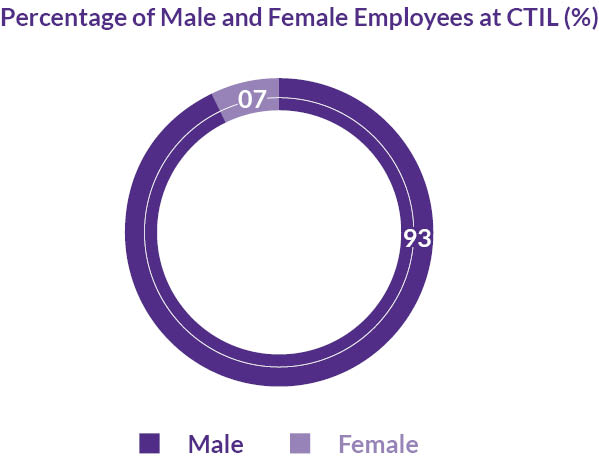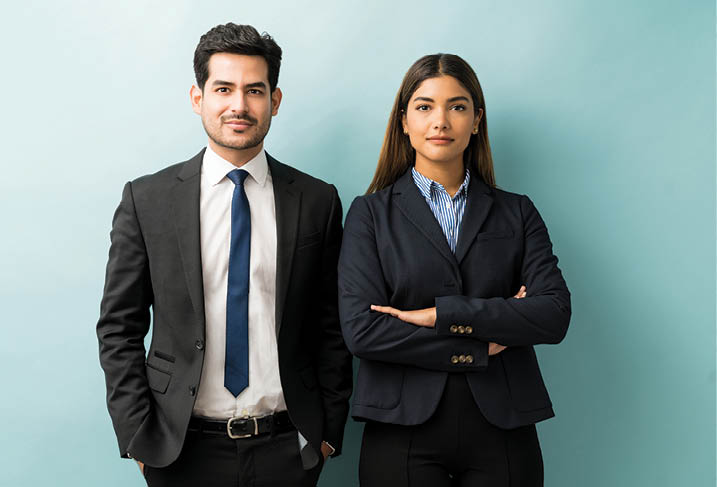 *At Pulp and Paper, all workers are covered by unions to facilitate collective bargaining agreements. In Textiles, a similar practice of collective bargaining takes place with the workers. This process involves determining incremental raises above the minimum wage set by the government. This ensures that workers have the opportunity to negotiate and establish fair wages that go beyond the minimum standard.
Building Our Human Capital
Hiring new employees is critical to the growth and success of CTIL. Bringing in new talent provides the Company with new perspectives, ideas, and energy. New hires frequently bring a diverse set of skills, knowledge, and experiences that can supplement and enhance the existing workforce. We tap into a larger pool of expertise by hiring new people, fostering innovation and creativity. Furthermore, new employees can bring specialised skills and expertise that the organisation may be lacking, filling critical gaps, and strengthening overall performance. Hiring new employees also helps CTIL to distribute workload, preventing burnout and increasing productivity. It also encourages healthy competition and motivates current employees to strive for excellence.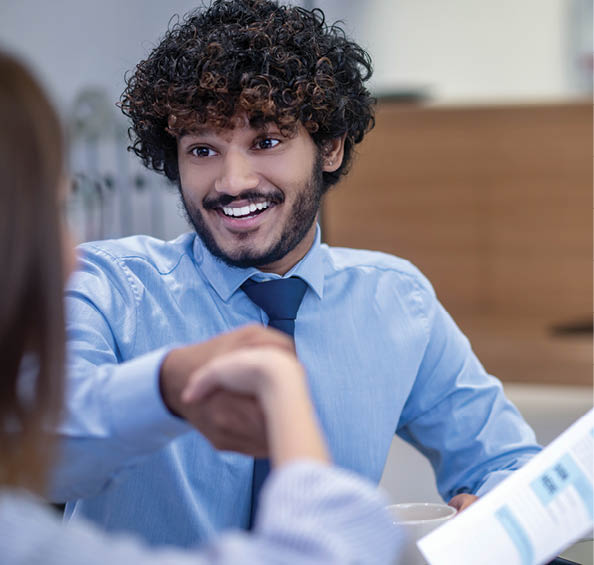 | Total Employees and Workers Hired | Below 30 Years of Age | 30-50 Years of Age | Above 50 Years of Age |
| --- | --- | --- | --- |
| Male | 658 | 486 | 26 |
| Female | 40 | 27 | 0 |
While CTIL strives to create a welcoming and positive work environment for employees, some employees cease to be a part of our organisation due to personal commitments or other opportunities. The turnover number is highlighted in the table below:
Turnover Number
Below 30 Years of Age
30-50 Years of Age
Above 50 Years of Age
Male
Female
Male
Female
Male
Female
36
7
114
10
22
0
Turnover Rate
Male
Female
Total
Permanent Employee
15.01%
24.32%
15.58%
Permanent Worker
2.53%
8.92%
2.65%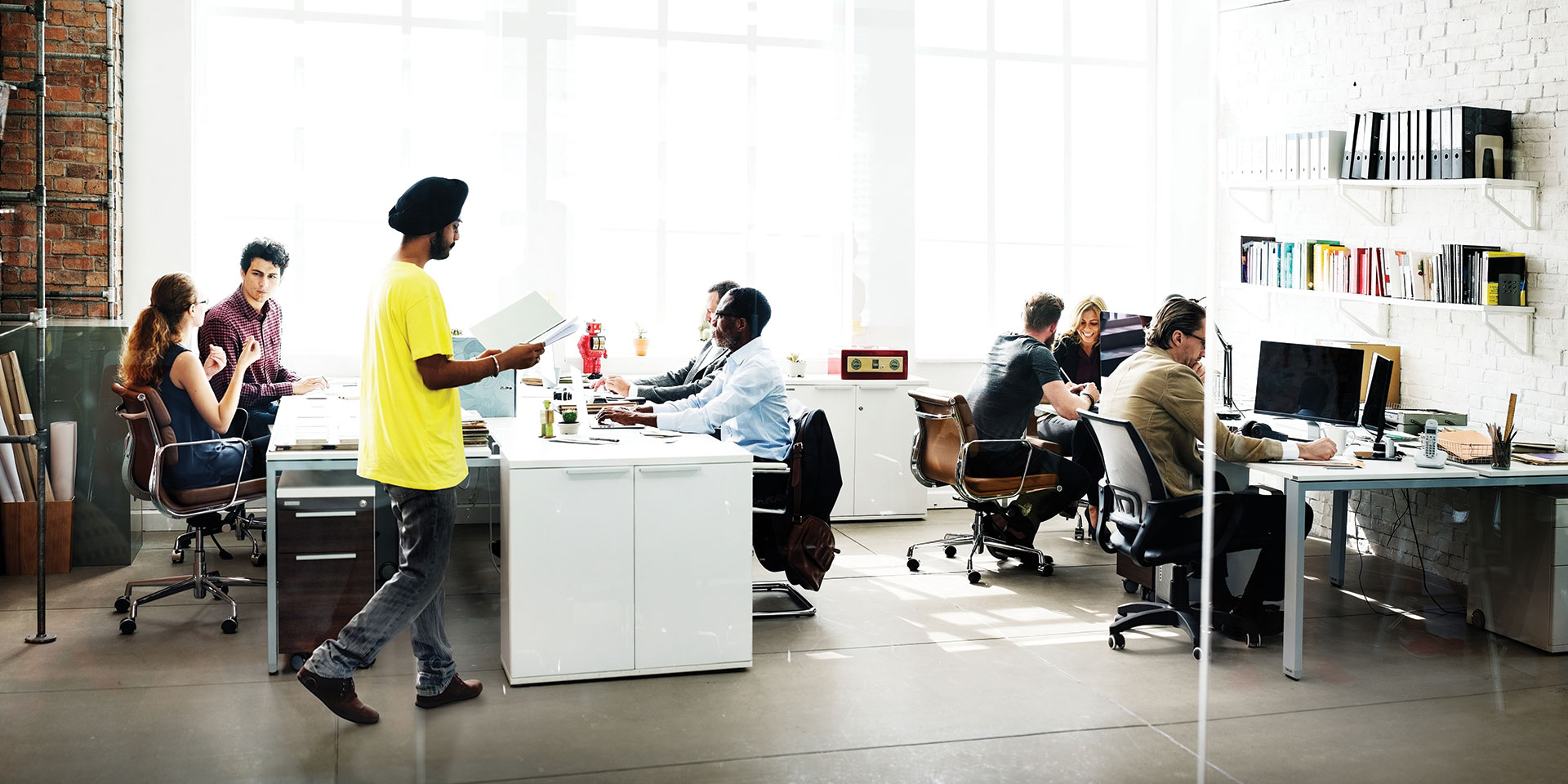 Diversity, Equity, and Inclusion at CTIL
We strive to build conducive environment where each employee has the chance to participate, contribute and grow while tapping its rich and diversified human capital to realise its aspirations and build a long-term competitive edge.
We foster a diverse workplace creating an inclusive environment and a sense of belonging for all. We take pride in a diverse workforce that transcends nationalities, cultures, genders, abilities, generations, and experiences. During the reporting period, no cases of discrimination were reported. As a responsible employer, we strive to provide our workforce with unbiased and equal opportunities for employment, remuneration, and promotion. The Company also provides trainings to the employees and workers to support a more inclusive workplace for all. Additionally, we practice a 'No Discrimination' philosophy through which we ensure that the Company does not discriminate on the basis of gender, caste, race, creed, religion, or disability. Additionally, the Company is fully committed to promoting inclusivity and diversity within its workforce. In all the business verticals of CTIL, measures to enhance accessibility have been implemented. This includes the provision of ramps for wheelchair access and the availability of accessible restrooms on the ground floor.
To foster women empowerment, CTIL organises a range of programs and initiatives on International Women's Day and beyond. These events celebrate the achievements and potential of women while addressing important issues they face. Additionally, we are proud to have provided employment opportunities to local tribal women, empowering them economically and socially. Recognising the importance of gender diversity, we are committed to increasing the representation of women in our total workforce, ensuring a balanced and inclusive environment for all.
Permanent Employees by Diversity Category
under 30 years old
30-50 years old
over 50 years old
Male
154
Male
762
Male
234
Female
22
Female
53
Female
2
Others
0
Others
0
Others
0
Board Diversity
Board Member Gender
FY 2022-23
FY 2021-22
Male
5
6
Female
2
2
Total
7
8
Diversity by Age
FY 2022-23
FY 2021-22
<30 years of age
0
0
30-50 years of age
0
0
>50 years of age
7
8
Employee Category
Average Basic Salary and Remuneration
Men
Women
Senior Management
Basic: ₹ 62.11 lakhs
CTC: ₹ 281.91 lakhs
-
Middle Management
Basic: ₹ 20.50 lakhs
CTC: ₹ 64.79 lakhs
Basic: ₹ 16.72 lakhs
CTC: ₹ 62.30 lakhs
Other Employees
Basic: ₹ 3.68 lakhs
CTC: ₹ 9.61 lakhs
Basic: ₹ 3.98 lakhs
CTC: ₹ 11.97 lakhs
Skill Development and Training at CTIL
Talent Development has always remained a key enabler for achieving business and talent outcomes. We ensure continued engagement and development of our workforce through various E-learning programs.
We have developed training portal 'Gyanoday' for offering various training programmes. Inhouse trainings are also provided to the employees. We offer personalised technical trainings that are specific to the job type and requirement of the profile. Additionally, instructor led behavioural and soft skill trainings are provided for holistic development of employees.
Specific trainings and skill development programs are also imparted to employees and workers at all our businesses.
In Real Estate, we organise trainings to enhance soft skills such as interview performance and 'Being Your Best'. These trainings help employees increase self-awareness, improve decision-making, and develop important skills like time management and planning. We also offer an advanced MS Excel course for employees. A highlight of our trainings is the Aspire Business Simulation, which enables employees to gain a holistic view of businesses, think analytically, and make data-driven decisions.
At Pulp and Paper, our commitment lies in successfully completing our planned training programs and achieving our target man-days. Our e-learning and classroom training platforms cover critical work areas and address various topics essential to our industry while recognising the importance of practical, hands-on experience for skill development. Therefore, we provided skill-based and on-the-job training opportunities to our employees and workers covering wide range of subjects, including Road Safety, Marketing, Energy Saving Audit Training, Complaint Redressal, SAP, Safety Awareness Goal Setting for FY 2022-23, and Quality and Product Pricing
The Textiles division focuses on skill development and leadership trainings. We offer trainings on HR policies, machine safety, fabric manufacturing, chemical handling, waste management, and fabric processing. Our leadership development programs integrate personal and work excellence. We also conduct online sessions on growth mindset, opportunity development, management in the digital age, innovation, and mentoring.
By incorporating comprehensive learning ecosystem, we equip our employees with the knowledge and skills necessary to excel in their roles and contribute to the overall success of our organisation. By integrating multichannel learning modules, and on-the-job skill-based training, we foster a well-rounded learning environment that effectively caters to the diverse needs of our workforce. This approach not only allows our employees to apply their theoretical knowledge in real-world scenarios but also fosters a pull-based learning culture, encouraging them to actively seek out learning opportunities and continuously improve their skills.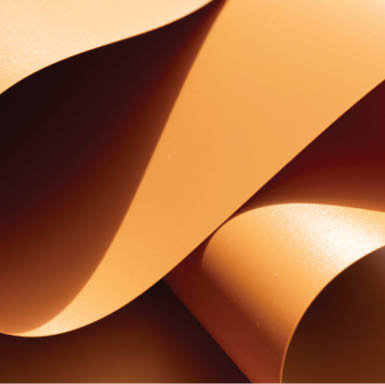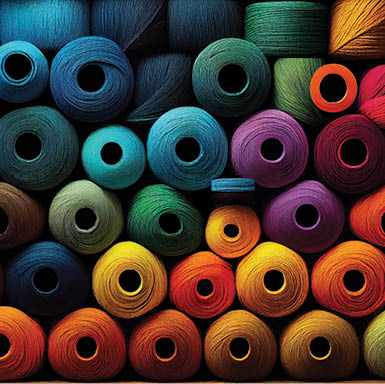 The table below represents the total hours of training undertaken by the workforce of different business verticals of CTIL.
| Metric | Average Hours of Training (Males) | Average Hours of Training (Females) |
| --- | --- | --- |
| Real Estate | 142.3 | 73.3 |
| Pulp and Paper | 14.4 | 14.4 |
| Textiles | 160.4 | 87 |
Additionally, the segregated average training hours for permanent and other than permanent workers is highlighted in the table below.
| | Permanent Workers | Other Than Permanent Workers |
| --- | --- | --- |
| Pulp and Paper | 14.4 | 14.4 |
| Textiles | 38.4 | 36.7 |
Additionally, KMPs of the Company were provided 1 training in the year which covered POSH mechanisms.
Employee Health, Well-Being, and Safety
Promoting health and safety of people is integral to CTIL's business practices and values. Maintaining safe and sound working space for employees with appropriate safety measures is of paramount importance to the Company. We ensure compliance with all the laws and regulations related to health and safety.
Prioritising Mental Well-being: MITR Training Program and MPower Partnership.
To prioritise the mental well-being of our employees, CTIL offers the Making Individuals and Teams Resilient (MITR) training program. This initiative focuses on improving mental health and resilience among our workforce. We are working in collaboration with MPower, an esteemed organisation dedicated to mental health awareness.
Through our partnership with MPower, we aim to break the stigma surrounding mental health by providing online sessions and resources. These sessions create a safe and confidential space for employees to engage in open discussions and seek expert guidance when needed. By addressing mental health concerns, both within and outside the workplace, we are committed to fostering a supportive environment that empowers individuals to prioritise their well-being.
Through this initiative, we aim to break down barriers and foster a supportive space where employees can access the help they need. The aim of these benefits and sessions is to strengthen the work environment to create a psychologically safe space for the development of positive mental and physical health.
All verticals have several measures to maintain a safe and secure workplace. Real Estate has a robust operational health and safety plan in place and a management system which consists of proper work instruction and SOPs. Every activity is required to be routed through permit to work to ensure that all health and safety practices are being followed. Pulp and Paper follows safety practices that include regular safety meets, internal and external audits of safety systems. Textiles has a well-functioning safety training system, up-to-date hazard identification and risk assessment protocols, carbon dioxide flooding systems on electrical panels to mitigate fires, lifeline systems to prevent falls, and fire extinguishers, hydrants etc. in relevant spots.
The health and safety measures extend to all employees, workers, and visitors, and other stakeholders associated with the Company. Additionally, 70% of all permanent employees and 82% of all permanent workers were provided training on health and safety measures. We have also implemented ISO 45001:2018 (Occupational Health and Safety Management System). Workmen are given a practical demonstration and training session on firefighting. Workmen are trained on the different types of fires, firefighting techniques, and 'Do's and Don'ts' when dealing with fires. During the reporting period, we trained fire fighters and provided various safety trainings.
Non-occupational health and safety benefits such as health insurance and accident insurance are also provided to our employees and workers. Other voluntary health promotion services such as doctor visits, on-site doctors, etc. are also available for all employees and workers. Moreover, any changes in procedures and other operational changes are informed to employees in advance, when necessary.
Identifying Risks and Hazards
In order to effectively identify workplace hazards and continuously assess risks, CTIL upholds consistent practises across all of its business verticals. The following procedures are used to achieve this goal:
Hazard Identification and Risk Assessment (HIRA) is a technique used by CTIL to evaluate the working environment, interact with staff members, and identify potential risks. Through HIRA, CTIL seeks to proactively identify risks and put in place the necessary controls to reduce or eliminate them.
CTIL performs Job Safety Analysis (JSA) prior to authorising key activities. Each stage is reviewed to spot potential risks and choose appropriate countermeasures.
To identify risks connected to behaviour, CTIL has created a Behavior-Based Safety Observation (BBSO) system. By making it possible to report harmful behaviours and circumstances, it makes hazard detection easier.
To properly examine incidents and spot risks and dangers, there is a mechanism in place for incident investigations.
Regular safety audits, carried out by both internal and external organisations, guarantee adherence to safety standards, and reveal any potential dangers.
In addition, CTIL provides training and awareness to employees and workers on hazard identification and reporting procedures. Robust processes are established to allow workers to report work-related hazards and remove themselves from such risks. Reporting mechanisms include dedicated reporting forms, direct communication with supervisors or the Health and Safety department, and a whistle-blower policy for anonymous reporting. Workers are empowered to take immediate action to remove themselves from risks and notify supervisors or follow established evacuation procedures when hazards are identified. These processes ensure prompt reporting and active worker engagement in maintaining a safe working environment. Detailed Standard Operating Procedures (SOPs) are in place for handling work-related hazard incidents. Any risks identified are immediately addressed and improvements are made on the basis of in-depth assessments. Additionally, the process is carried out by a well-rounded team to ensure that all aspects of identifying hazards are covered. In cases of emergencies, occupational health services are offered to employees and workers immediately, and the functioning of such health services are monitored on a regular basis.
In conversation with the Health and Safety Department to understand the outlook of the safety initiatives across the three business verticals –
Real Estate:
Q: How does Real Estate ensure the safety of workers and employees before awarding contracts to contractors?
A: Prior to awarding the contract, we conduct pre-bid meetings with contractors to communicate the health and safety requirements that need to be maintained at the project level. Regular communication and training sessions are conducted to ensure that employees and workers are aware of these requirements.
Q: Does Real Estate have any future plans for health and safety?
A: To mainstream the 'Health & Safety' in our operations, our plan for the upcoming year is to establish a set of Standard Operating Procedures (SOPs) which will be aligning with various health & safety international standards. Additionally, we aim to increase training hours for a larger number of workers and employeess.
Pulp and Paper:
Q: Are there any safety committees in place within the Pulp and Paper division?
A: Pulp and Paper has 13 plant safety committees that convene monthly to address any unsafe conditions within the plant. Additionally, there is a central safety committee responsible for thorough investigations of incidents to prevent their recurrence.
Q: How does Pulp and Paper ensure robust reporting mechanisms for workplace hazards and injuries?
A: Pulp and Paper have introduced the Suraksha App, a user-friendly platform for employees to conveniently report unsafe acts and conditions. The app ensures the confidentiality of these reports, granting access solely to authorised personnel. As part of our safety protocols, if an individual observes an unsafe act by a co-worker, they are responsible for addressing it first before reporting it on the Suraksha App. This ensures that immediate action is taken to rectify the unsafe situation.
Textiles:
Q: What measures does the Textiles division take to address safety incidents?
A: The Textiles division has developed a comprehensive action plan to address accidents. An Apex Safety Board oversees and monitors safety measures and action plans on a regular basis. Additionally, there is a robust incident reporting system in place for employees and workers to report any safety-related incidents or concerns.
Q: Has Textiles set any future goals and targets for health and safety?
A: The Textiles division aims to achieve zero harm and zero accidents in the coming year. Furthermore, we plan to expand the number of health and safety trainings provided to our workers and employees.
Safety Incident/Number
Category
FY 2022-23 Current Financial Year
FY 2021-22 Previous Financial Year
Lost Time Injury Frequency Rate (LTIFR) (per one million person hours worked)
Employees
1.06
0.43
Workers
0.37
0.69
Total recordable work-related injuries
Employees
11
36
Workers
7
35
No. of fatalities
Employees
0
2
Workers
0
0
No. of Fatalities (as a result of work-related ill-health)
Employees and workers
0
0
High-consequence work-related injury or ill health (excluding fatalities)
Employees
0
0
Workers
0
0
Total Manhours
Hours
2,95,50,758.12
1,88,12,951
Injury Rate
Employees - Rate
1.05
1.91
Workers - Rate
0.36
1.86
Fatality Rate
Employees
0
0
Workers - Rate
0.10
0
*Calculated on a 1,000,000 hour basis
To address safety related incidents, the three business verticals have a standard operating procedure. Real Estates prepares an incident report and implements control mechanisms when applicable, and measures are taken to ensure that such incidents are not repeated. Pulp and Paper carries out a 5-step analysis to identify the root causes of the safety incident. Upon identification, the division works towards addressing the issue in conjunction with the safety committees and applicable SOPs. Textiles division follows a thorough incident assessment process and puts in safeguards to ensure the prevention of such incidents.
Ensuring the utmost priority is given to the well-being of our workforce, the Real Estates vertical has implemented stringent measures. To maintain compliance with standards, the Company has established contractual rules and regulations that encompass all relevant parameters. These guidelines address the requirements for contractual workers. Before entering into a contract, all necessary protocols are communicated to contractors, emphasising the importance of adherence.
Promoting awareness of safety regulations is a key focus for the Company. Regular workshops are organised on a half-yearly basis, providing crucial briefings to employees, contractors, and exhibition team members. During the recruitment process, employees are thoroughly informed about the necessary rules and regulations, ensuring their understanding and compliance.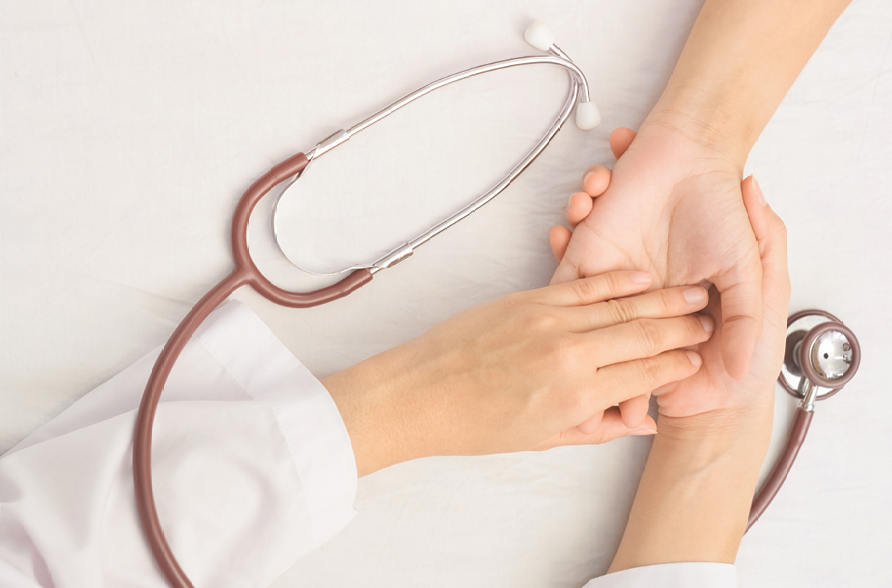 Safety and wellbeing Initiatives and Events at Pulp and Paper
Pulp and Paper has initiated a visitor induction video program, in which visitors are provided a video walkthrough about health and safety related information. Additionally, new and updated fire safety systems have been installed in FY 2022-23. Pulp and Paper is continuing to install smoke detection systems and increasing the coverage of the same throughout the units
Pulp and Paper is also working towards installing machine guards. A total of 2,300+ machine guards have been installed in FY 2022-23, covering more than 50% of the machines. The unit is expected to achieve 100% machine guarding in the coming year.
Pulp and Paper also initiated a motivational program during Road Safety Week, in which we installed more than 4,000 reflective tapes on bicycles, leading to increased awareness for all employees and workers who take the cycle to work.
Safety mechanisms and wellbeing initiatives and Events at Textiles
Serious Injury and Fatality Prevention Program
The primary objective of this program is to identify conditions, incorrect practices, and dangerous acts (referred to as at-risk behaviours) that have the potential to result in fatalities (category 5 incidents) or serious injuries (category 4 incidents). Once these factors are identified, a scientific evaluation is conducted to comprehensively assess their impact, taking into account factors such as likelihood, severity, and scale of potential risks. Based on this analysis, appropriate control mechanisms are implemented to effectively manage and mitigate these risks.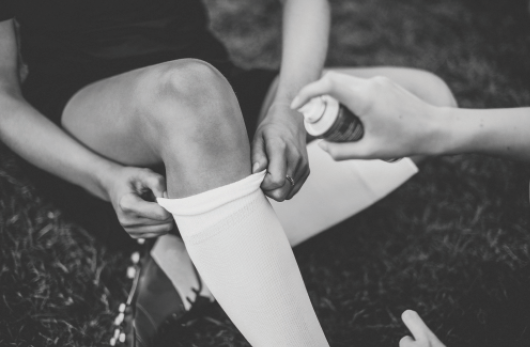 Horizontal Fall Protection System for Roof:
A horizontal fall protection system is a safety solution that prevents falls from height in horizontal work areas. It includes an anchorage point, a lifeline, and a harness. Workers can move horizontally while remaining securely attached, reducing the risk of accidents.
Lifeline with Fall Arrest System:
A lifeline with a fall arrest system is a safety device used to keep workers safe when working at heights. It is made up of a flexible line or cable that is securely fastened at both ends. Workers can move freely while wearing a harness connected to the lifeline. When a fall occurs, the fall arrest system activates and stops the fall, reducing the risk of injury.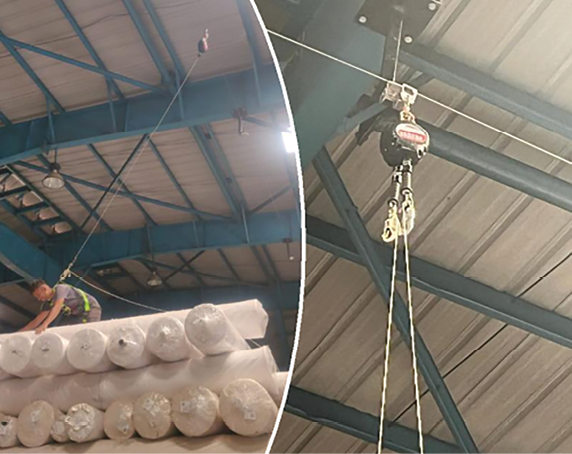 National Safety Week Celebration
Textiles celebrated the 52nd National Safety Week and conducted various activities like fire evacuation drill, occupational health and safety training, safety quiz competition, etc. Moreover, textiles have a monthly safety theme calendar, according to which the division conducts several sessions throughout the year. These sessions pertain to emergency preparedness, hot work and fire safety, behaviour base safety observation, HIRA, contractor safety management, machine guarding, working at height, chemical safety, road safety, and electrical safety.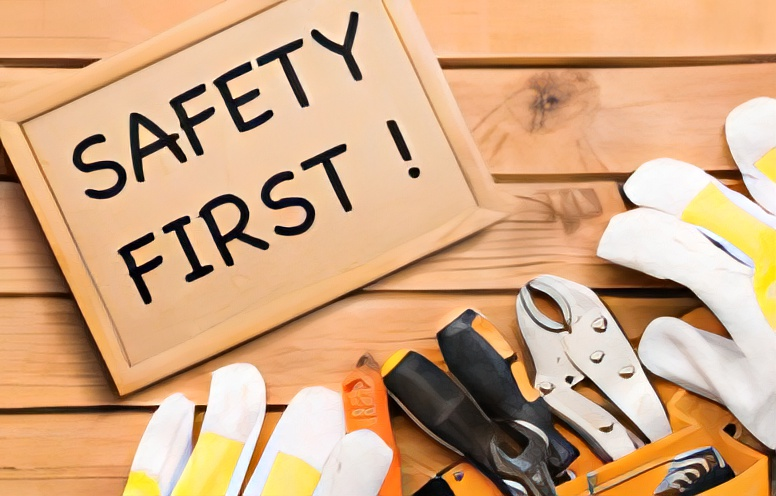 Worker Participation and Consultation for Occupational Health and Safety
CTIL recognises the importance of worker participation and consultation in promoting occupational health and safety (OHS) across its business verticals. Employees and workers are actively engaged in the development and implementation of OHS mechanisms to ensure their well-being.
In the Real Estates business, regular health and safety committee meetings involve employees and workers. Furthermore, CTIL conducts periodic training programs that empower them with knowledge of OHS practices. Workmen's perspectives are sought through safety campaigns, feedback mechanisms, and open channels of communication. Daily monitoring sessions provide a platform for their opinions and suggestions to be heard and considered.
Similarly, in the Pulp and Paper division, employees and workers receive comprehensive OHS training and are informed about health and safety measures. Their inputs play a vital role in addressing OHS concerns and improving workplace safety.
The Textiles business actively involves workers and employees in the preparation of Hazard Identification and Risk Assessment (HIRA). This participatory approach allows for the sharing of ideas and thoughts on OHS matters. Additionally, the safety committee, which includes workers, ensures effective communication and collaboration.
To foster worker participation and representation, each business vertical maintains a dedicated health and safety committee. These committees serve as platforms for employees and workers to contribute to ongoing OHS initiatives, share insights, and collectively enhance workplace safety.
Promoting a Safe and Healthy Workplace
To establish a safe and healthy workplace, the Company has implemented several measures across its business verticals:
Dedicated Health and Safety Department: The Company has a specialised Health and Safety department responsible for overseeing safety-related activities, fostering a culture of safety, and continuously improving occupational health and safety (OHS) performance.
Comprehensive Safety Handbook: Workers and employees receive a detailed safety handbook outlining essential safety guidelines, procedures, and protocols to follow. This handbook serves as a reference to ensure employees understand and adhere to safety practices.
Regular Safety Trainings: The Company conducts frequent safety trainings to equip employees, labourers, and visitors with the necessary knowledge and skills to work safely. These trainings cover various topics such as hazard identification, emergency response procedures, proper use of personal protective equipment (PPE), and safe work practices.
Safety Awareness Program: A safety awareness program is in place to foster a strong safety culture within the organisation. Through regular communication and awareness initiatives, employees stay informed about safety policies, procedures, and updates. The program also includes health guidelines covering aspects like hygiene practices, ergonomics, and preventive measures for well-being.
Fire Manuals and Emergency Response Procedures: The Company provides comprehensive training on fire safety protocols, evacuation procedures, and proper utilisation of firefighting equipment. This training ensures that personnel on-site are well-prepared to respond effectively in case of a fire emergency. Furthermore, the Company has established emergency response procedures encompassing various types of emergencies, including medical incidents, natural disasters, and hazardous material spills.
"Do's and Don'ts" Guidelines: Clear and concise guidelines on safe practices and behaviours are communicated through "do's and don'ts" instructions. These guidelines help prevent accidents and minimise risks by outlining appropriate actions to take in specific situations.
Through the implementation of these measures, the Company prioritises the safety and well-being of its employees, creating a secure and healthy working environment.
Talent Attraction and Retention
Attracting and retaining high-skilled workforce is an important aspect of business continuity and growth of CTIL. To this end, we implement various measures to develop a positive and welcoming work environment and ensure that employees are exposed to a wholesome working atmosphere.
Additionally, through their associations with the Company, all employees and workers are offered various benefits such as inclusion in the enterprise insurance, retirement benefits (PF, gratuity, and ESI [where applicable]), among other benefits. All female employees (78) are covered under maternity benefits and offered parental leaves. In FY 2022-23, there was a 100% return to work rate and continued employment after 12 months for female employees who took maternity leaves (3 employees). CTIL also takes cares of employee well-being by providing various healthcare benefits such as Mediclaim to the employees.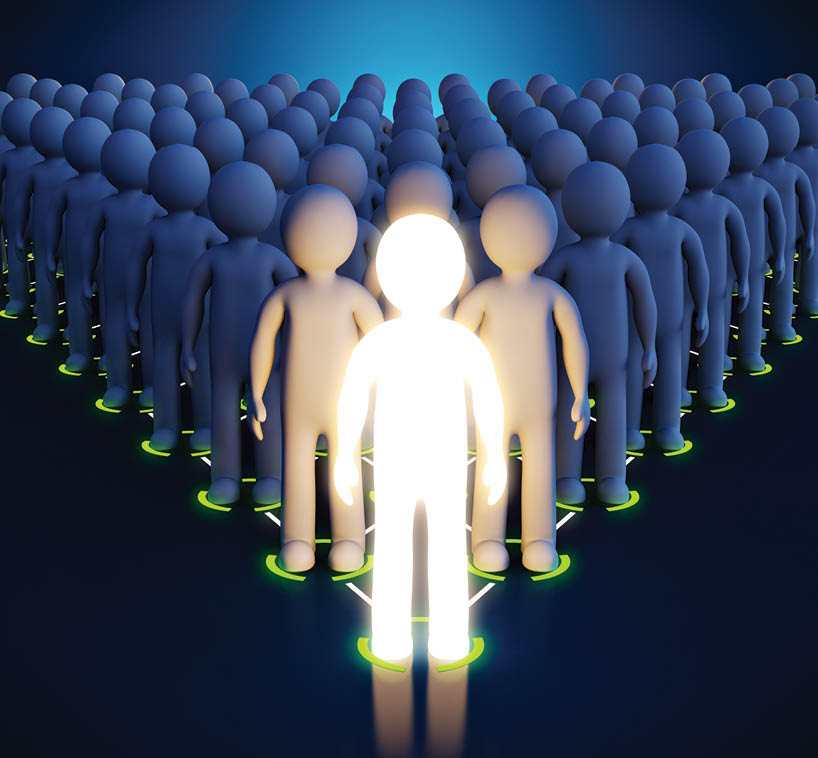 100% of employees and workers received performance and career development reviews during FY 2022-23.
Performance evaluation is crucial for employees as it provides a systematic and objective assessment of their work performance. It enables employees to receive valuable feedback on their strengths and areas for improvement, helping them grow and develop professionally. Performance evaluations at CTIL also ensure that employees are held accountable for their performance and provide an opportunity for them to align their goals with organisational objectives. By recognising and rewarding employees' achievements, performance evaluations enhance motivation and job satisfaction. Moreover, they facilitate open communication between employees and managers, fostering a culture of collaboration and continuous improvement. Ultimately, performance evaluations contribute to the overall success of both the employees and the organisation by promoting individual growth and optimising performance. CTIL also encourages employee feedback on aspects like work-life balance, job satisfaction, growth opportunities, etc., to ensure that the Company can create a positive work environment by fostering 2-way communication.
Transition Assistance: While there is no formal transition assistance policy, CTIL provides service extensions, training programs, and counselling sessions to enable employees to transition smoothly into new roles. The HR department also offers full support in career development.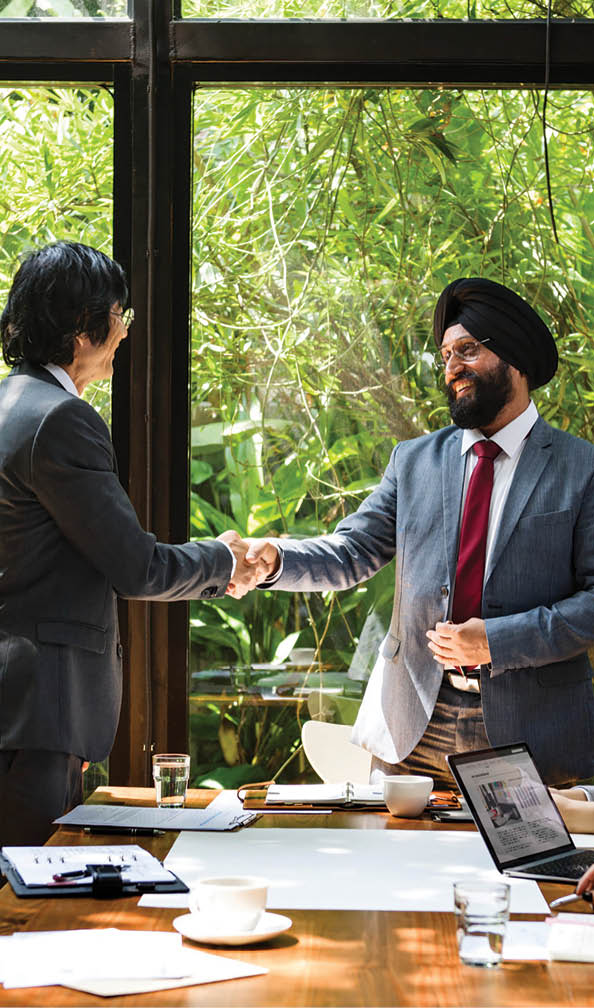 Concluding Comments:
As CTIL reflects on its achievements in enhancing human capital, our commitment to our employees' health, well-being, safety, and development remains unwavering. Recognising that our employees are the cornerstone of our organisation, we will continue to prioritise their comprehensive growth and overall welfare, enabling CTIL to reach unprecedented levels of organisational excellence and profitability.
Looking ahead, CTIL is determined to make further strides in our journey towards an inclusive and diverse workforce. We will actively work towards improving the diversity ratio within our organisation, fostering an environment where all individuals feel valued, respected, and empowered. Additionally, we remain dedicated to providing ongoing support and resources for the continued professional development and well-being of our employees.
By investing in the health, well-being, and professional growth of our employees, while promoting diversity and inclusivity, CTIL is poised to create a healthier, more dynamic, and thriving workplace for all. These strategic initiatives not only reflect our core values but also strengthen our organisation for future success.
Manufactured Capital


Natural Capital