Purpose of the Report
This integrated report is a comprehensive document that aims to effectively convey the value creation story of Century Textiles and Industries Ltd. (hereafter referred to as "CTIL" or the "Company") by integrating its financial and non-financial performance over the past years. The objective of this integrated report is to provide a holistic overview of CTIL's performance, strategies, risks, and opportunities in a clear and concise manner. By including both financial and non-financial information, this report demonstrates how CTIL creates value in the short, medium, and long-term and how it balances the needs of its various stakeholders. Additionally, the Company expects this report to help in fostering trust and stronger relationships with all stakeholders, including customers, investors, shareholders, employees, regulators, and society at large.

Reporting Guidelines and Frameworks
CTIL's integrated report for the FY 2022-23 has been prepared in accordance with the International Integrated Reporting Framework published by the International Financial Reporting Standards Foundation (IFRS). In order to provide a comprehensive view of the Company's performance, this report is prepared in accordance with the Global Reporting Initiative ('GRI') Standards 2021 and aligned our efforts with the United Nations Sustainable Development Goals. Moreover, the financial and statutory data presented in this report complies with the requirements of the Companies Act, 2013, including the rules made thereunder, as well as the Indian Accounting Standards. We have also followed the Securities and Exchange Board of India (Listing Obligations and Disclosure Requirements) Regulations, 2015, and the Secretarial Standards. Additionally, this report incorporates the Business Responsibility and Sustainability report for the Company for the FY 2022-23.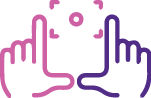 Reporting Scope and Boundary
This report provides comprehensive information about the operations of the Company. It encompasses the Company's Real Estate (Birla Estates), Pulp & Paper (Century Pulp and Paper), and Textiles (Birla Century) business verticals for the FY 2022-23. The reporting boundaries for this year's report include project sites located in Mumbai-MMR (Maharashtra), Bengaluru (Karnataka), Gurugram (NCR, Haryana) and all manufacturing facilities located at Jhagadia (Gujarat), and Lalkua (Uttarakhand). We are committed to reporting on our Environmental, Social, and Governance (ESG) initiatives and activities annually using the integrated reporting methodology. Where relevant, historical trends have been highlighted, and any exclusions have been clearly stated in the respective sections. CTIL releases its reports on an annual basis, while financial summaries are provided quarterly basis. For any inquiries related to this report, please contact Mr. Yogesh Natu at ctil.esgcentury@adityabirla.com or call +91-22-24957000.

Materiality
This report is dedicated to the material themes that have been identified through a rigorous and comprehensive process. To ensure accuracy and relevance, we revisited the material topics for this year by conducting thorough peer benchmarking, extensive primary research on various standards, frameworks, and rating indices, and engaging in meaningful discussions with our internal and external stakeholders. Through this diligent analysis, we have arrived at the conclusion that the material topics identified in the previous year which are still highly pertinent and should be maintained for this year's report. By doing so, we maintain a consistent focus on the areas that hold the utmost importance in our operations.
Statement of Responsibility
Our Board of Directors (hereafter referred to as the "Board") is confident that CTIL's Integrated Report for FY 2022-23 addresses important issues, provides a fair and thorough understanding of our strategy, and demonstrates the organisation's capacity to generate long-term value. The components of this Report, which were created on the advice of our senior management and using input from numerous important functional teams, are also acknowledged by our board. Certain statements in this Report are forward-looking statements with respect to our business operations. The risks identified are based on assumptions, and thus may differ from the actual results. These statements are based on projections and trends in the industry and constitute our expectations on those assumptions. These assumptions include all the statements other than historical facts, performance snapshots, business strategy, mitigation plans and objectives for future operations. CTIL undertakes no obligation to publicly update any forward-looking statements, whether as a result of new information, future event or otherwise.

Restatements of Information
As CTIL is continuously evolving in its journey towards transparent report and disclosures, it revisits its processes for collating data with respect to various KPIs and may entail restating certain information published in the past. Restated information from the previous Integrated Report(s) has been denoted by (R#) in this Report.

External Assurance
The disclosures made based on GRI indicators in this reporting period have not undergone external assurance. We remain committed to improving our reporting practices and will work towards implementing the external assurance in the future reporting cycles.
Leading with Purpose, Growing with Responsibility


CTIL at a Glance