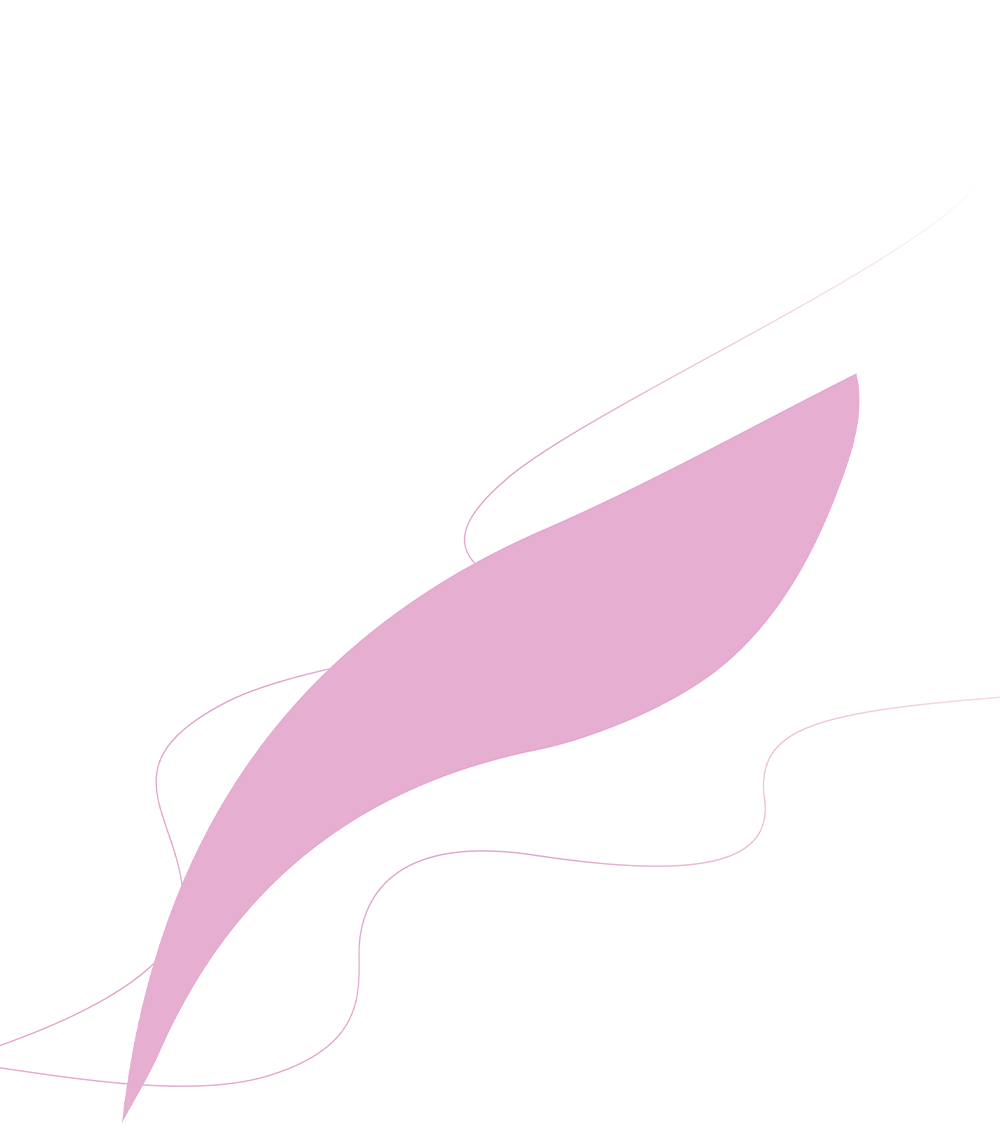 'Key Highlights- Manufactured Capital FY 2022-23'
Real Estate Development
5 Residential projects
2 Commercial projects
Manufacturing capacity Pulp and Paper
4,81,130 Ton per annum
Manufacturing capacity Textiles
41 million meters per annum
Area under development Real Estate Residential-
Over 67 lakhs square feet
Capacity Utilisation Pulp and Paper
95%
Capacity Utilisation Textiles
90%
Commercial-
12.7 lakhs square feet


Linkages with other Capitals

Financial Capital:
Consistent investment in production and construction processes, ensuring a stable financial foundation for our operations.
Natural Capital:
Responsible consumption of resources in real estate construction, textile manufacturing, and paper production, managing our natural capital with environmental sustainability in mind.

Intellectual Capital:
Exploring and implementing innovative practices and technologies to upgrade our manufacturing processes, fostering a culture of continuous improvement, and staying ahead in our industry.
Robust Infrastructure to Meet Customer Needs:
Real Estate Construction and Development
The Real Estate vertical of CTIL is dedicated to developing high-quality residential and commercial properties. It differentiates itself from competitors by prioritising efficiency in design, customer-centric approach, and sustainability.
We are actively involved in developing the extensive project portfolio through strategic planning by identifying prominent markets across various cities in India.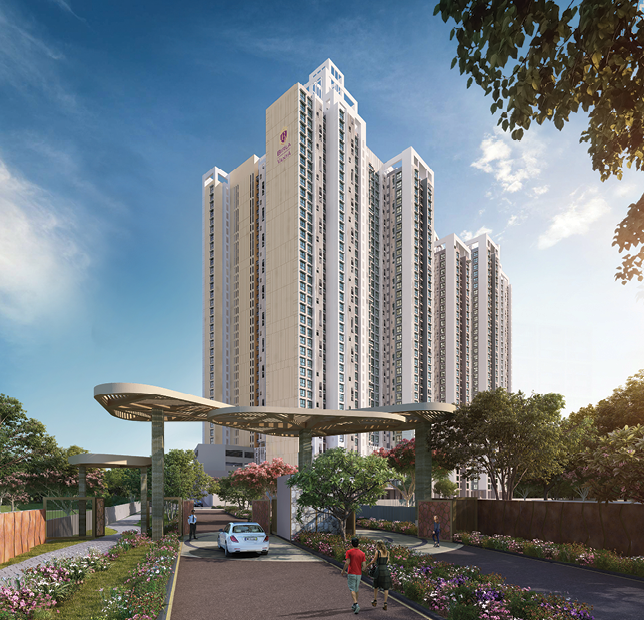 Birla Vanya
Kalyan, Maharashtra 13.3 lakhs Sq. Ft Area under development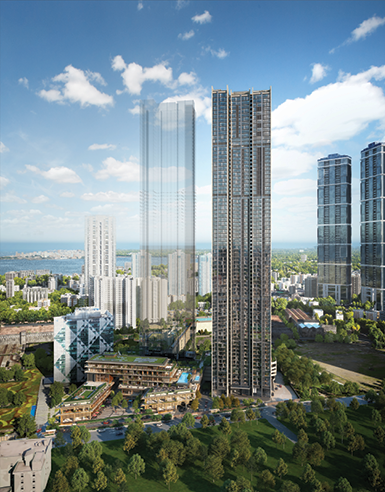 Birla Niyaara
Worli, Mumbai 24 lakhs Sq. ft Area under development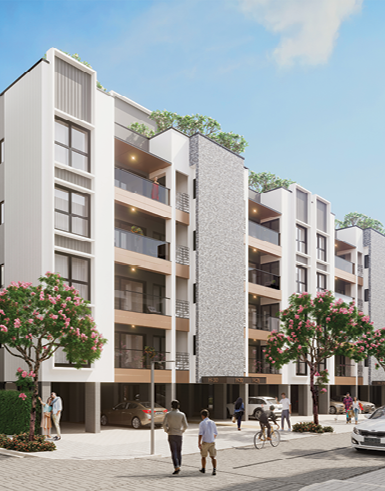 Birla Navya
Golf Course Extension, Gurugram, NCR 17.8 lakhs Sq. Ft Area under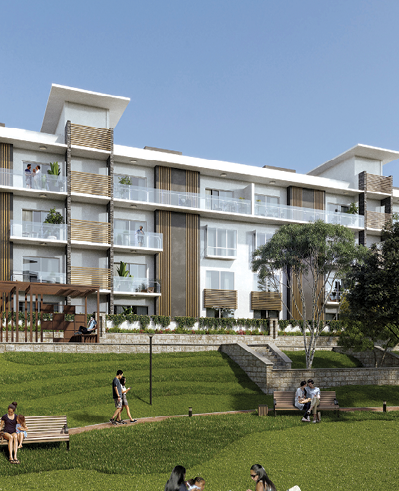 Birla Alokya
Whitefield, Bengaluru 5.5 lakhs Sq. Ft Area under development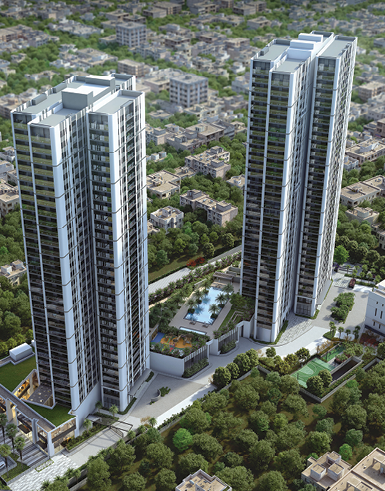 Birla Tisya
Rajajinagar, Bengaluru 6.5 lakhs Sq. Ft Area under development
Current Projects
Building Sustainable Homes:
The implementation of sustainable practices and features demonstrates the Company's strong dedication to environmental responsibility. All our projects are pre-certified green buildings by India Green Building Council (IGBC). The flagship project Birla Niyaara is the first residential project in India to be United States Green Building Council (USGBC) Platinum pre-certified, and for Birla Niyaara we have targeted 'Building Research Establishment Environmental Assessment Methodology (BREEAM) Outstanding Certification' rating which is the highest possible level and has become the first project in India to go for this certification.
Revitalising Commercial Properties for Businesses:
Birla Estate owns two commercial properties in Mumbai, namely Birla Aurora and Birla Centurion, both of which hold India Green Building Council (IGBC) Platinum certification. These buildings span a combined area of 12.70 lakhs square feet. They prioritise the optimal utilisation of natural resources, including water, electricity, and other essentials, while generating minimal non-biodegradable waste.
The incorporation of sustainable concepts, such as intelligent lighting systems, the reuse of recycled water for toilet flushing, energy-efficient LEDs and CFLs instead of traditional incandescent lamps, and energy-saving appliances, distinguishes these buildings as green in comparison to conventional structures.
To enhance the energy efficiency, we employ double-glazed, Low-E, high-performance glass facades that minimise thermal radiation and maximise natural light utilisation. Furthermore, we implement Integrated Building Management Systems to regulate and monitor HVAC equipment, ensuring energy-efficient operations.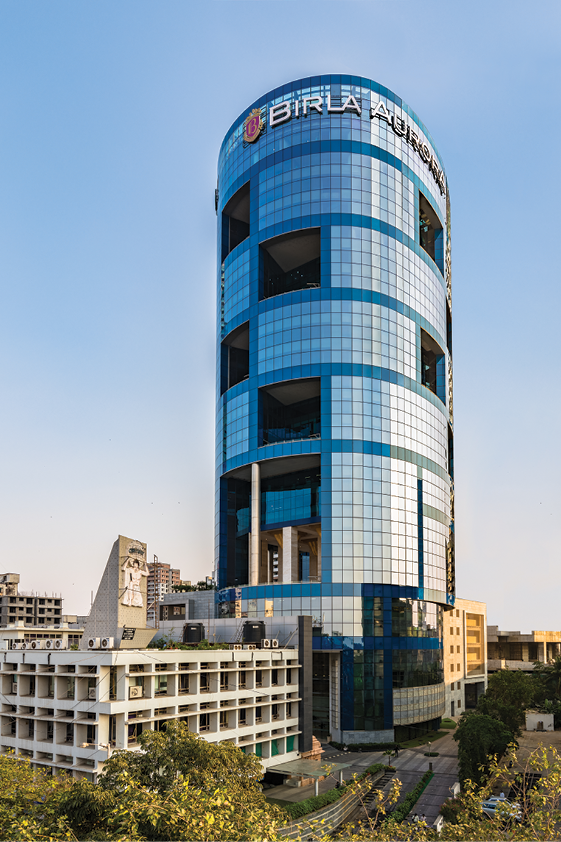 | Project | Certifications | Location |
| --- | --- | --- |
| Birla Centurion | IGBC Platinum Certified | Mumbai |
| Birla Aurora | IGBC Platinum Certified | Mumbai |
| Birla Vanya | IGBC Gold Pre- Certification | Mumbai |
| Birla Niyaara | USGBC Platinum Pre- Certification | Mumbai |
| Birla Navya | IGBC Gold Pre- Certification | Gurugram |
| Birla Tisya | IGBC Platinum Pre- Certification | Bengaluru |
| Birla Alokya | IGBC Gold Pre- Certification | Bengaluru |
Next-Level Living: Powered by Technology
The projects have been developed in line with technological trends such as robotic process automation (RPA), artificial intelligence (AI), and the Internet of Things (IoT). Leveraging these technological tools, the Company has streamlined processes, reduced costs, minimised errors, improved productivity, and completed projects on time and within budget. The Company uses technological tools like Building Information Modelling (BIM) that allows multiple stakeholders to collaborate on a project, facilitating better communication, clash detection, and efficient decision-making throughout the design and construction process.
Pulp and Paper Manufacturing
Our manufacturing plant in Lalkua, Uttarakhand district of Nainital, spans across 396 acres of land with a production capacity of 4.81 lakhs MT per annum. In addition to our main facility, we have strategically positioned board and tissue cutting facilities, including quick service centers in Baddi, Sonipat, Bharuch, Hyderabad, and Lalkua.
Diverse Product Offerings:
Our expertise lies in the production of fine Writing & Printing Paper, including MICR Cheque, Overlay Tissue, Maplitho and Copier, as well as virgin fiber grade soft tissue including Facial Napkin, Kitchen, Toilet and Carrier tissue. Additionally, we are one of the leading manufacturers of Multilayer Packaging Board, supplying Folding Box Board (FBB), Solid Bleached Sulfate (SBS), Cup Stock grades. Our commitment to innovation extends beyond conventional paper products, as we also produce Century Green pulp, a unique and eco-friendly variant that finds applications in tableware items.
Century Green Pulp and Its Significance:
One of the notable highlights of our operations is the production of "Century Green pulp". Century Green Pulp is derived from bagasse using advanced molding technology. This pulp is specifically utilised in manufacturing tableware items, showcasing our commitment to manufacture and invest in sustainable products. By promoting the use of pulp to produce tableware items, we actively contribute to reducing environmental impact and promoting the use of biodegradable materials. The tableware produced from this green pulp not only meets the strict regulations set by the Food and Drug Administration (FDA) but also complies with the guidelines prescribed by the Food Safety and Standards Authority of India (FSSAI) for food packaging products.
Empowering growth through our key products:
Printing & Writing Paper
We produce a range of writing and printing papers which is used for making notebooks and envelopes.
We design papers specially for printing books and notebooks for large publishing houses.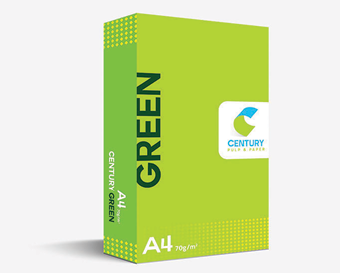 Industrial Paper & Packaging Board
We also manufacture paper for industrial purposes such as Packaging, Wrapping products, carboard and tissue.
It is in high demand in FMCG sector, pharmaceutical and food industry as well.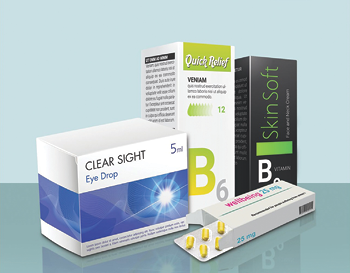 Tissue Paper & Rayon Grade Pulp
We are one of the largest and most advanced manufacturer of Tissue paper rolls in India. We also have facial tissue, towel, napkin and Toilet Tissue.
Rayon grade pulp is also a major product used by large number of consumer applicaitions.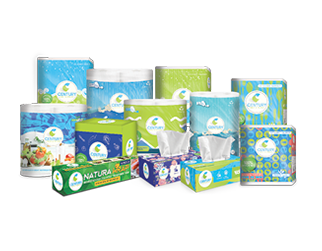 Through the application of cutting-edge engineering and technology, our pulp and paper plant excels in the creation of high-quality products that cater to the international market.
The pulp manufacturing process involves transforming raw materials, such as wood or recycled paper, into pulp, which serves as the basis for paper and other paper-based products. The process typically includes steps like debarking, chipping, and pulping, where the raw materials are broken down into fibers. This is followed by refining, where the fibers are further treated to enhance their quality. The pulp is then cleaned, screened, and sometimes bleached to remove impurities and achieve the desired characteristics. Finally, the pulp is formed into sheets, dried, and processed into various paper products. Throughout the manufacturing process, sustainability measures, such as responsible sourcing, efficient resource utilisation, and waste management, are implemented to minimise environmental impact and promote a more sustainable paper industry.
Pulp manufacturing

Raw Material Preparation:
Debarking: Removal of bark from logs or wood chips.
Chipping: Chopping the logs or wood chips into smaller pieces.
Pulping:
Mechanical Pulping: Grinding the wood chips or logs to separate the fibers.
Chemical Pulping: Treating the wood chips or logs with chemicals to remove lignin and separate the fibers.

Refining:
Mechanical Refining: Further treatment of the fibers to enhance their quality and improve paper characteristics.
Cleaning and Screening
Removing impurities and contaminants from the pulp.
Screening the pulp to achieve desired fiber size and consistency.

Bleaching:
Whitening the pulp by removing residual lignin and other color-causing substances.

Paper Machine:
Forming: Distributing the pulp onto a moving wire mesh to create a continuous paper web.
Pressing: Removing water from the paper web by pressing it between rollers.
Drying: Thoroughly drying the paper web using heat and/or air.
Calendering (Optional): Smoothing and enhancing the surface properties of the paper.
Reeling: Winding the dried paper onto large rolls for further processing or cutting.
Paper products from Pulp

Pulp Manufacturing:
Follow the steps mentioned in the 'Pulp Manufacturing Process' to produce pulp.

Paper Machine:
Follow the steps mentioned in the 'Paper Machine' section of the 'Pulp Manufacturing Process' to produce a continuous paper web.

Converting:
Slitting and Cutting: Slitting the paper web into smaller rolls or sheets.
Printing: Adding desired designs, text, or patterns onto the paper surface.

Folding and Creasing:
Folding the paper into desired shapes or creating creases.
Binding and Finishing: Adding binding elements, coatings, or other finishing touches to the paper products.

Packaging and Distribution:
Packaging the finished paper products for protection and easy distribution to customers.
Diagram – Pulp and Paper Products from Pulp – Manufacturing Process
We have acquired the following certifications that showcases our dedication to excellence in production:
Certifications
| | |
| --- | --- |
| ISO 9001 | Quality Management Systems (QMS) |
| ISO14001 | Environmental Management Systems (EMS) |
| ISO 45001 | OH&S management system |
| FSC C104223 | Forest Stewardship Council |
The Company's commitment to quality is evident in its production processes, which include a rigorous quality control system that ensures only the finest materials are used in the manufacturing of its paper products. Pulp and Paper creates high-quality papers that satisfy the demands of domestic and international customers facilitated by cutting-edge machinery and equipment.
Sustainable Solutions by Pulp & Paper to reduce plastic consumption of end-user
'Paper Power: Sustainable Solutions for a Plastic-free World'
We are dedicated to reducing plastic waste and promoting environmental stewardship by developing innovative paper-based alternatives for packaging and products. By leveraging the versatility, renewability, and recyclability of paper, we offer eco-friendly packaging options that not only protect products but also the planet. Through significant modifications to certain products, we have successfully reduced 20,049 metric tons of plastic waste in FY 2022-23. Our commitment to sustainability drives us to continually seek ways to minimise plastic usage and maximise paper's potential as a sustainable choice.
Below, we present a comprehensive table highlighting the specific products that have undergone modifications, along with their key features and the corresponding amount of plastic waste reduced as a result. This provides a transparent overview of our accomplishments and reinforces our commitment to sustainable practices.
Project
Product Feature
Amount of Plastic Waste Reduced (MT)
FY 2021-22
FY 2022-23
CENTURY CUP BOTTOM BASE PAPER
For these products, the plastics have been replaced with paper.
2,932
620
CENTURY CUP WALL STOCK PAPER
16,128
10,902
CENTURY CARRY PAPER
For this product, plastic carry bags have been replaced with paper bags.
274
474
ANTIFUNGAL ARSR (HWS) PE Free
Plastic coating has been removed from this product.
884
1,485
CENTURY NATURA BOARD
Coating has been replaced with biodegradable material.
-
21
CENTURY GREEN PULP
This product is used as replacement for disposable plates and cups.
9,311
6,547
Through our collective efforts, we aim to drive positive change and contribute to a plastic-free world, where paper emerges as a preferred, environmentally friendly solution.
Key areas of focus:
Our below primary areas of focus align with important aspects of sustainable development and responsible business practices to optimise resource efficiency and minimise environmental impact:
Water reduction through the 3Rs (Reduce, Reuse and Recycle):
We recognise the critical importance of water conservation in building a sustainable future. Through our dedicated efforts, we have implemented a range of initiatives focused on reducing water consumption, promoting water recycling and reuse, and actively contributing to the efficient and responsible use of water resources. These initiatives have yielded significant results, with over 49 water conservation projects implemented, resulting in substantial water savings of more than 2,000 KL per hour.
Improving energy efficiencies:
We are dedicated to improving energy efficiencies in our operations, particularly in terms of steam and power consumption, as part of our commitment to sustainability. By identifying opportunities to enhance energy efficiency, we aim to reduce our carbon footprint and contribute to a greener environment. One notable example of our energy-saving efforts is the increased capacity of the IR Dryer on our board machine, which was installed last year. This enhancement not only improves energy efficiency but also reduces steam usage and enhances product quality. Additionally, our Precipitated Calcium Carbonate (PCC) plant plays a crucial role in environmental sustainability by consuming CO2 generated from the lime kiln, thereby minimising overall CO2 emissions.
Social agro-farm forestry for raw material sustainability:
We focus on promoting social agro-farm forestry to achieve raw material sustainability. We foster the cultivation of sustainable raw materials, reducing the dependency on traditional sources, and promoting biodiversity by distributing clones and seeds to farmers. This approach has positive social and economic impacts as it supports local farmers and enhances their livelihoods.
Renewable energy utilisation:
We contribute to a cleaner and more sustainable energy mix by increasing our reliance on renewable energy, such as solar, bagasse, boiler fuel, pith and bioenergy and support the global transition toward a low-carbon future. Increasing the use of renewable energy sources is an essential strategy for reducing greenhouse gas emissions and mitigating climate change. We have set up a 2.6 MWp solar power plant to increase the share of renewable energy in our overall energy consumption and are already using bio mass – pith and other sources of bio mass energy to generate 7,77,261 MJ of energy.
Textiles
Our manufacturing plant, situated in Jhagadia, Bharuch, Gujarat, spans across 100 acres. Our textiles business offers a wide range of luxury textiles, including bottom weights, suits, finer fabrics, and domestic linen, showcasing our versatility and ability to cater to diverse market needs. With the inclusion of a pilot sampling facility, we facilitate efficient product development and customisation by swiftly generating samples.
To ensure the quality and compliance of our textiles with international standards, we have established state-of-the-art mechanical and chemical laboratories. Through rigorous testing and analysis, our products not only meet but exceed customer expectations and adhere to industry benchmarks.
In our efforts to embrace sustainability, we have consumed 61.64 TJ of renewable energy from renewable resources. Recognising that electricity and fuel are vital inputs for our textile operations, we have entered into a power purchase agreement to secure a supply of 3 MW of renewable energy and are also using other renewable sources of energy, particularly agro-based energy.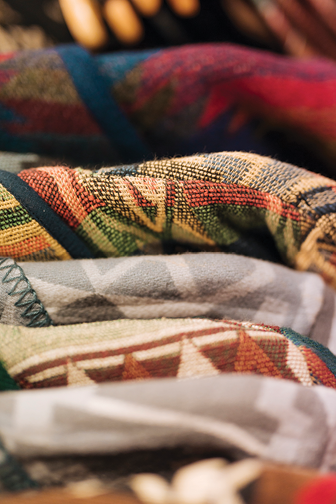 Our Products:
Shirting
Premium range elite shirting in elegant designs, waves and colours is one of the most popular products from Birla Century.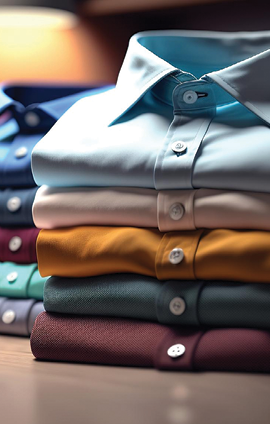 Bottom weight
Birla Century Offers luxury suiting fabrics (bottom weight fabrics) in myriad shades and texture to suit every taste.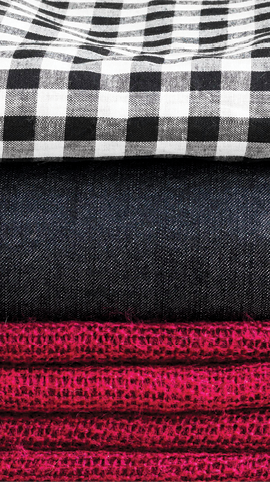 Finer Fabrics
Retailers and garment manufactures look to the Birla Century range of fancy and finer fabrics i.e. dress materials offered in a variety of contemporary designs, weaves and colours.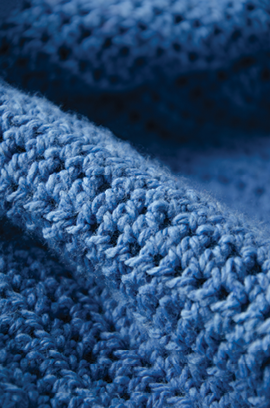 Bed linen
Birla Century is one of the leading bed and bath linen manufactures in India. Premium quality household linen from Birla Century includes a wide range of elegantly tailored sheets, and bed and bath coordinate pieces.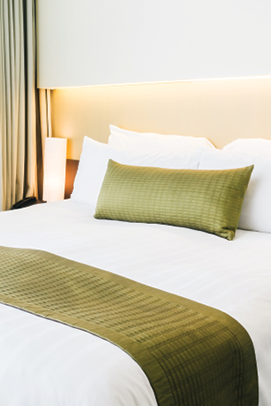 Practices for Responsible Sourcing:
The Textiles division demonstrates responsible sourcing practices for raw materials through various approaches. Here's a description of some of these practices:
Dye chemical replacement through clean chemistry by ZDHC (Zero Discharge of Hazardous Chemicals): We aim to minimise the environmental impact of dyeing processes by adopting clean chemistry practices. The Company ensures that hazardous chemicals are replaced with safer alternatives, promoting sustainable and environmentally friendly dyeing practices by working with ZDHC. Currently, the textile vertical is using Level-2 and Level-3 clean chemistry standards, with a high level of commitment to reducing the use of harmful chemicals.
Responsible sourcing of fibers: We focus on responsible sourcing of fibers, considering factors such as organic production, regenerative agriculture, and sustainable certifications. We demonstrate our commitment to sustainable and ethical fiber sourcing by incorporating fibers such as organic cotton, regenerated fibers (such as Viscose, Modal, and Lyocell) from sustainable sources, and BCI (Better Cotton Initiative) certified cotton. This ensures that the raw materials used in our production processes have a minimal environmental impact and meet social responsibility standards.
Fair trade practices: We promote fair trade principles in our sourcing practices. We support fair wages, safe working conditions, and social development for farmers and workers involved in the production of raw materials by prioritising fair trade fibers. Fairtrade practices contribute to improving the livelihoods of those in the supply chain and promoting sustainable economic development.
Natural fibers: We use natural fibers such as linen, crop-based fibers, hemp, and banana fibers. Natural fibers are renewable and biodegradable, making them more environmentally friendly compared to synthetic alternatives. We, therefore, support sustainable agriculture and reduce reliance on non-renewable resources by incorporating these fibers into our products.
Product Sustainability and Circular Bioeconomy
At our textiles division we have invested in modern technology and processes to reduce energy consumption, greenhouse gas emissions, and effluent discharge. State-of-the-art water treatment plants have been installed in our manufacturing facilities to eliminate harmful chemicals and recycle water for reuse.
Sustainable practices have been implemented in the supply chain, focusing on sourcing sustainable raw materials, minimising wastage, and promoting recycling. The Company's sustainability efforts have garnered recognition from various industry bodies, leading to certifications such as the Better Cotton Initiative (BCI), Global Recycling Standards (GRS), and OEKO-TEX.
Landfill waste diversion by upcycling
In our textiles manufacturing process, we have adopted a new approach to maximise waste utilisation. Previously, Fly Ash waste was disposed of through landfilling or given to farmers. However, we have now embraced a more sustainable solution of upcycling the Ash by incorporating this waste into the manufacturing of bricks. This initiative not only reduces environmental impact but also promotes circular economy principles. Currently, we are generating 15 metric tons of Fly Ash waste per day. With this quantity, we are able to produce approximately 7,142 bricks per day, amounting to a total of 2.57 million units per annum.
Over the past 12 months, we have successfully manufactured and utilised a total of 951,930 bricks incorporating 'Fly Ash waste' into its composition. With the help of this initiative, we are able to reduce the environmental burden as we are reducing accumulation of waste on landfill site and also getting benefit of product upcycling.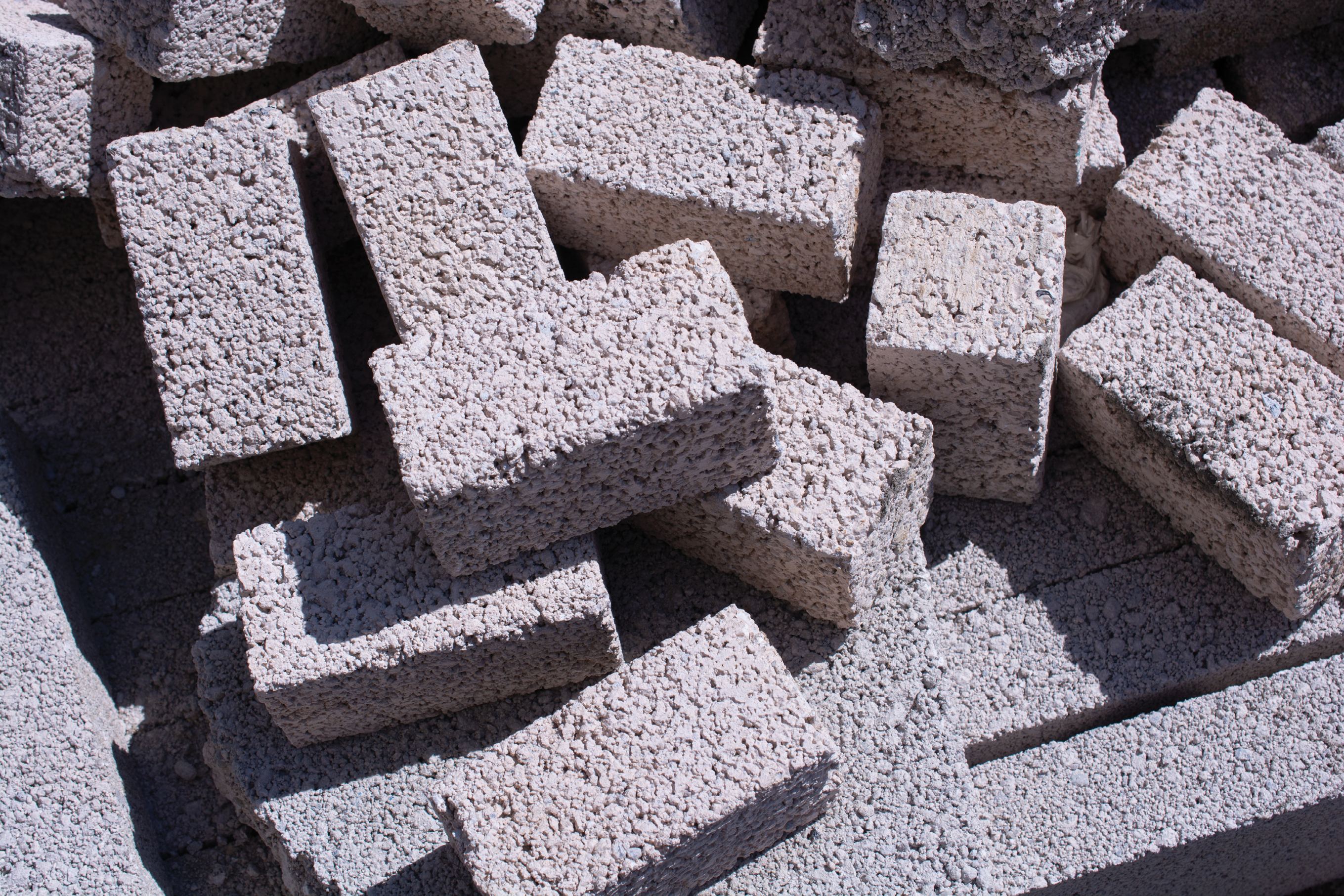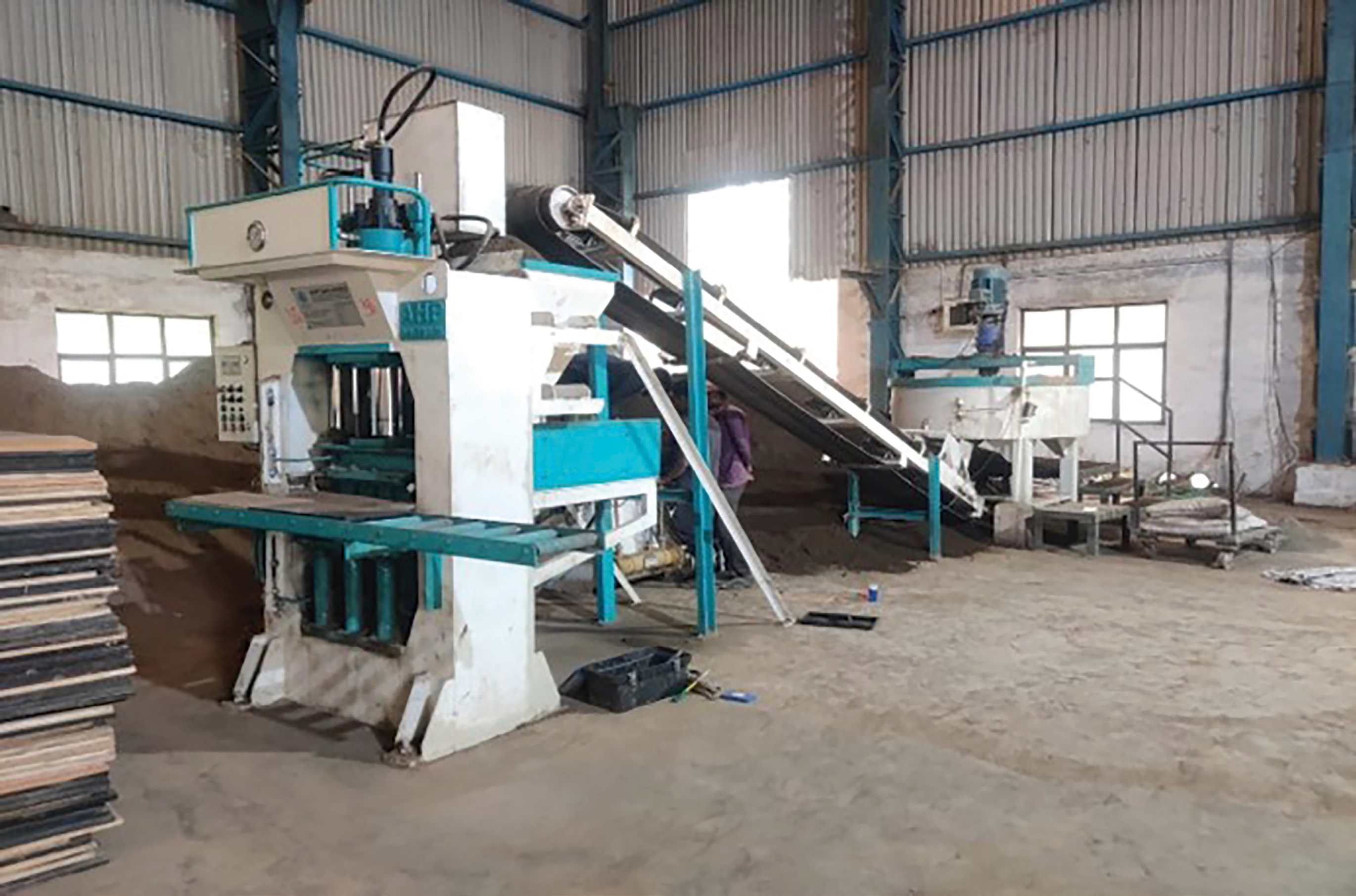 Sustainable Products
We have ingrained sustainability into the very fabric of our operations, firmly adhering to the principles of Reduce, Reuse, and Recycling. Demonstrating our unwavering commitment to environmental responsibility, we have undertaken numerous projects aimed at promoting sustainability and fostering a greener future.
Here are a few noteworthy examples of the innovative products we have developed as part of our sustainability initiatives
| Natural and Herbal Dye Products | Neem Tulsi Finish - Natural Antibacterial Fabric: | Range of Recycled Cotton Products | Organic products |
| --- | --- | --- | --- |
| Produces colors for the clothing and home textile industries using agricultural waste as a source. | Collaborated with the Indian startup Joy of Life to develop a fabric called Neem Tulsi Finish (which uses a patented technology developed by them). | Actively involved in creating textiles from recycled cellulose fiber, recycled polyester, and recycled cotton. | Produces organic cotton, hemp, and linen goods. |
| Reduce the environmental impact but also utilise low-energy processes. | This fabric incorporates a natural antibacterial finish, leveraging proprietary techniques developed by Joy of Life. It is one of the first products of its kind in India. | Approved by Control Union, recognising their dedication to sustainable practices. Certified in accordance with the Global Recycled Standard (GRS) 4.0 and Recycled Claim Standard (RCS) 2.0. | Compliance with the Global Organic Textile Standard (GOTS), which is a leading processing standard for textiles derived from organic fibers. |
| Implementation of sustainable practices to minimise pollution and contribute to the broader goal of sustainable development. | | Contributes to reducing waste and promoting a circular economy by utilising recycled materials. | The Company's commitment to organic production is further strengthened by their certification from the Control Union, validating their adherence to organic processing standards. |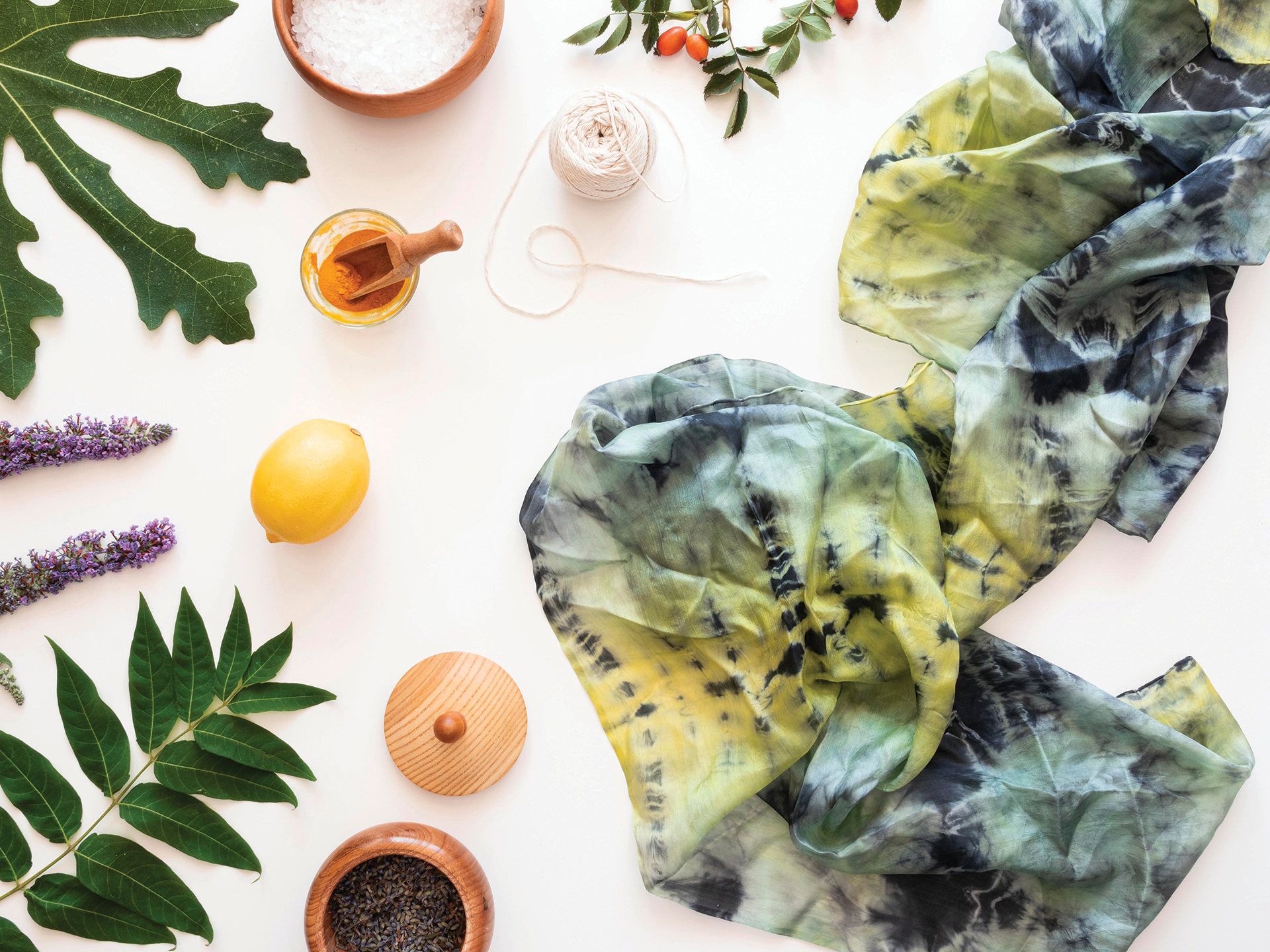 Certifications and standards
Certifications and standards
| | | | | | | |
| --- | --- | --- | --- | --- | --- | --- |
| BS OHSAS 45001:2018 | ISO 9001:2015 | ISO 14005:2015 | EnMS ISO50001:2018 | ISO 17025 | SAS: SA8000 | LEED |
| Global Organic Textile Standards (GOTS), | Organic Contents Standards, SUPIMA | Control Union – Recycled Claim Standard | Cotton USA Licensee | Better Cotton Initiative (BCI), | OEKO-TEX, Fairtrade Certificate | Cotton Egypt Association (CEA) |
| STeP-Certification Sustainable Textile & Leather Production | MIG Tags Made in Green | Oeko-Tex Standard 100 - Class I For Yarn and Fabrics | Global Recycled Standard (GRS) | Recycled Claim Standard (RCS) | European Flax | Fair Trade- Germany and USA |
| | Higg Index (FEM & FSLM) | The ZDHC Roadmap to Zero Programme | SMETA (Sedex Members Ethical Trade Audit Report ) | Global Security Verification | | |
Concluding remarks:
CTIL has consistently demonstrated an unwavering dedication to producing high-end products and meeting customer demands in the real estate, pulp, paper, and textile sectors. With state-of-the-art production facilities and environmentally friendly building practices, CTIL has set an unprecedented benchmark for excellence. We remain steadfast in our commitment to responsible sourcing, ensuring the preservation of natural ecosystems.
CTIL's remarkable dedication to water conservation is evident through the implementation of more than 51 initiatives focused on responsible water management. Furthermore, our adoption of clean chemistry practices in dyeing processes promotes the use of sustainable materials while minimising environmental impact. By embracing fair trade practices, we uphold an ethical approach to business, prioritising social responsibility.
An outstanding aspect of CTIL's sustainability efforts is the innovative conversion of fly ash waste into bricks, which are utilised in one of our own construction of Birla Advanced Knits manufacturing facility. This practice not only minimises waste but also contributes to the circular economy by repurposing materials.
Our comprehensive approach to sustainability, encompassing sustainable sourcing, water conservation, clean chemistry practices, fair trade, and waste management, positions CTIL as a leader in responsible manufacturing. We are committed to environmental stewardship and the well-being of society, setting a remarkable example for the industry. As we move forward, we will continue to explore new avenues for improvement, seeking innovative solutions to further enhance our sustainability practices. By leveraging our expertise and embracing emerging technologies, we are confident in our ability to achieve even greater milestones in the pursuit of a more sustainable future.
Financial Capital


Human Capital