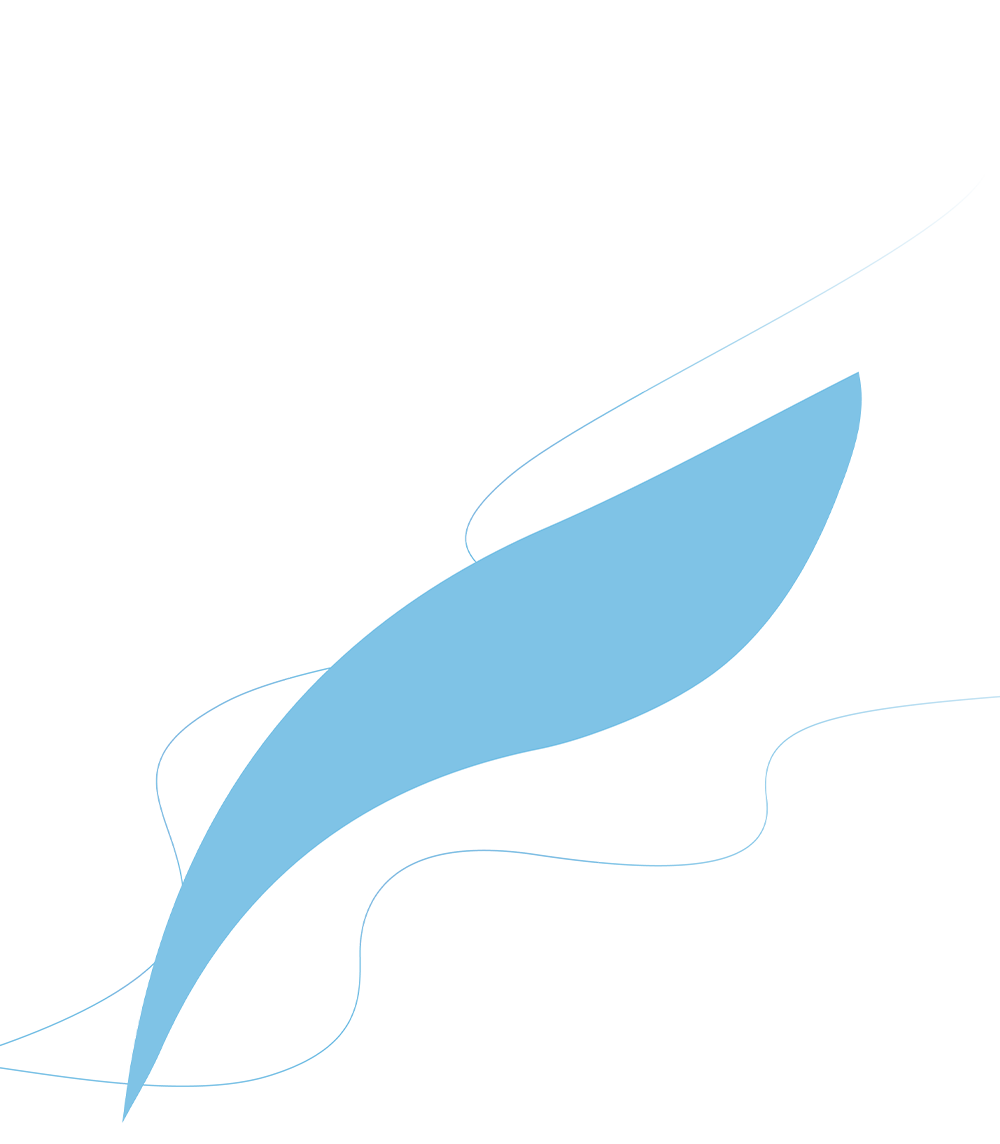 Key Highlights – Social and Relationship Capital FY 2022-23
Total Active Suppliers
2,535
Trees planted
27.47 lakhs
Total amount spent on CSR
₹ 5.18 Crores
Total Beneficiaries from CSR activities
Approx 66,766
Suppliers screened on ESG criteria
100%
Total input material sourced sustainably in Pulp and Paper
96%
Total input material sourced sustainably in Textiles
11%
Material (inputs to total inputs by value) directly sourced from MSMEs/ small producers in our Pulp and Paper division
60.56%
Input material sourced directly from within the district and neighbouring districts in our Textiles vertical
12.95 %
100% of the products of the products of all verticals carry information with respect to safe and responsible usage of its products
100%
Complaints with respect to Data privacy, Advertising, Cyber-security, Delivery of essential
Services, Restrictive Trade Practices, Unfair Trade Practices in any of our business verticals
ZERO
Instances of data breach were observed during the reporting year
ZERO
Key Material Topics Under Social and Relationship Capital




SDG Linkages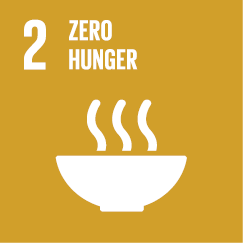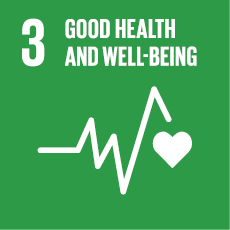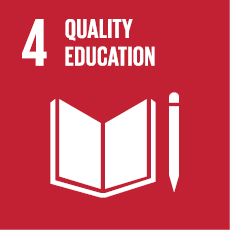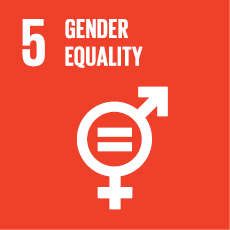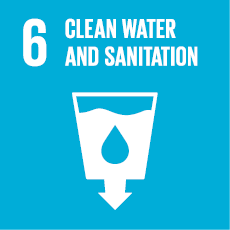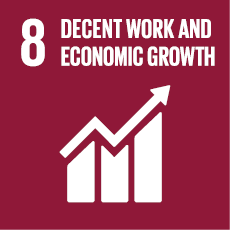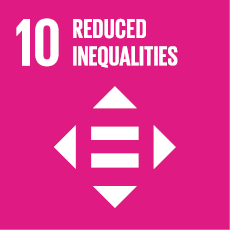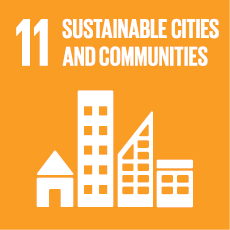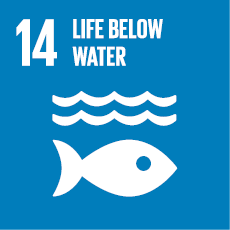 Linkages with other Capitals
Financial Capital:

Strengthening social and relationship capital enhances stakeholder trust and engagement, leading to improved financial performance and access to financial resources.

Intellectual Capital:

Collaborative relationships foster knowledge sharing, innovation, and the development of intellectual capital, driving long-term value creation.

Natural Capital:

Social and relationship capital linkages promote sustainable practices and stakeholder engagement, leading to effective conservation and responsible management of natural resources.

Human Capital:

Strong social connections and positive relationships create an environment that nurtures talent, employee well-being, and maximises the potential of human capital for organisational success.
Empowering communities through strong CSR policy
CTIL's CSR Policy strives to reach out to underprivileged populations while transcending business goals to make real improvements in such communities. CTIL work towards improving the living and financial situation of the communities while building a better way of life for the underprivileged members of the society.
We invest our CSR efforts with well-defined strategy in place to promote voluntary employee engagement in CSR activities. The experience of employees inside the firm is utilised through employee volunteering to increase the scope, reach, and effectiveness of our CSR efforts.
Stakeholder engagement and partnerships approach
The key focus areas of our CSR initiatives include reducing poverty; promoting health care; promoting education including special education; promoting gender equality and empowering women; ensuring environmental sustainability and ecological balance; protecting of flora and fauna; animal welfare; and rural development projects.
The members of the CSR team engage in discussions with the community representatives (Panchayat members, Selected community representatives) to understand the needs of the community. The Company, in turn, evaluates the practical feasibility of the proposed projects and measures their potential for success. Additionally, NGOs and the forest department also approach the Company with areas of concern that need to be addressed.
Upon receiving these requests, CTIL initiate further discussions with CSR committee, which aim to finalise the projects that can be implemented to address the identified needs and concerns. The decision-making process involves considering various factors such as available resources, technical expertise, environmental impact, community impact, and alignment with the Company's goals and values.
Feedback forms are distributed amongst the locals to gather their opinion and observation about the current CSR projects. This mechanism allows the Company to gain a better understanding of the community's perception of its initiatives, identify areas of improvement and make suitable changes to its CSR strategy. This feedback-driven approach demonstrates the Company's commitment to continuous improvement and responsiveness to the community's needs.
We also consider the inputs from the community representatives, NGOs, and the forest department to prioritise and select projects that align with their capabilities and resources. This collaborative approach ensures that the projects chosen for implementation address the most pressing community needs while considering practicality and feasibility.
CTIL maintains open lines of communication with all stakeholders involved to ensure transparency, collaboration, and mutual understanding throughout the decision-making process. The Company can better serve the needs of the community and promote sustainable development by actively engaging with community representatives, NGOs, and government departments.
An overview of all CSR activities undertaken at the three verticals is listed below:
Real Estate
The Real Estate vertical of CTIL actively engages in contributing to the organisation's CSR initiatives taken up by the organisation. Notably, the vertical makes valuable contributions, such as providing funds to the AWOO Foundation's scholarship scheme, and supporting MPower, an organisation dedicated to mental health awareness. These initiatives directly align with CTIL's CSR policy and organisational goals, ensuring a holistic approach to responsible and sustainable business practices.
Pulp and paper
We regularly conduct meetings and engagements with local community members and different groups of people on the ground level to establish meaningful connections and gain valuable insights into the needs and concerns of the community. In addition to in-person engagements, various other communication channels such as phone calls, emails, social media, and local announcements are used to reach out to the community. This multi-channel approach ensures that the Company can effectively communicate with a wider audience and facilitate the exchange of information and ideas.
Featured Stories that have direct social impacts:
Promoting Socio-Economic Upliftment in Nainital's Rural Areas through Perul Collection for Boiler Fuel
In the steep regions of Uttarakhand, fallen pine tree leaves pose a wildfire risk that can be detrimental to the community and the ecosystem. To address this challenge, we have taken proactive measures by implementing the Perul collection initiative, which not only mitigates the risk of wildfires but also provides valuable employment opportunities to the local communities. By collecting and utilising Perul as fuel in our boilers at the Lalkua facility, we are not only ensuring the safety of the environment but also contributing to the economic well-being of the involved communities.
During FY 2022-23, we successfully received and processed 174 metric tonnes of Perul, underscoring the effectiveness and scale of this initiative. By incentivising local residents to participate, we create employment opportunities and support the development of rural and hilly areas in Nainital.
Overall, the Company's Perul collection initiative demonstrates a thoughtful approach to addressing of utilising waste as a material for combustion.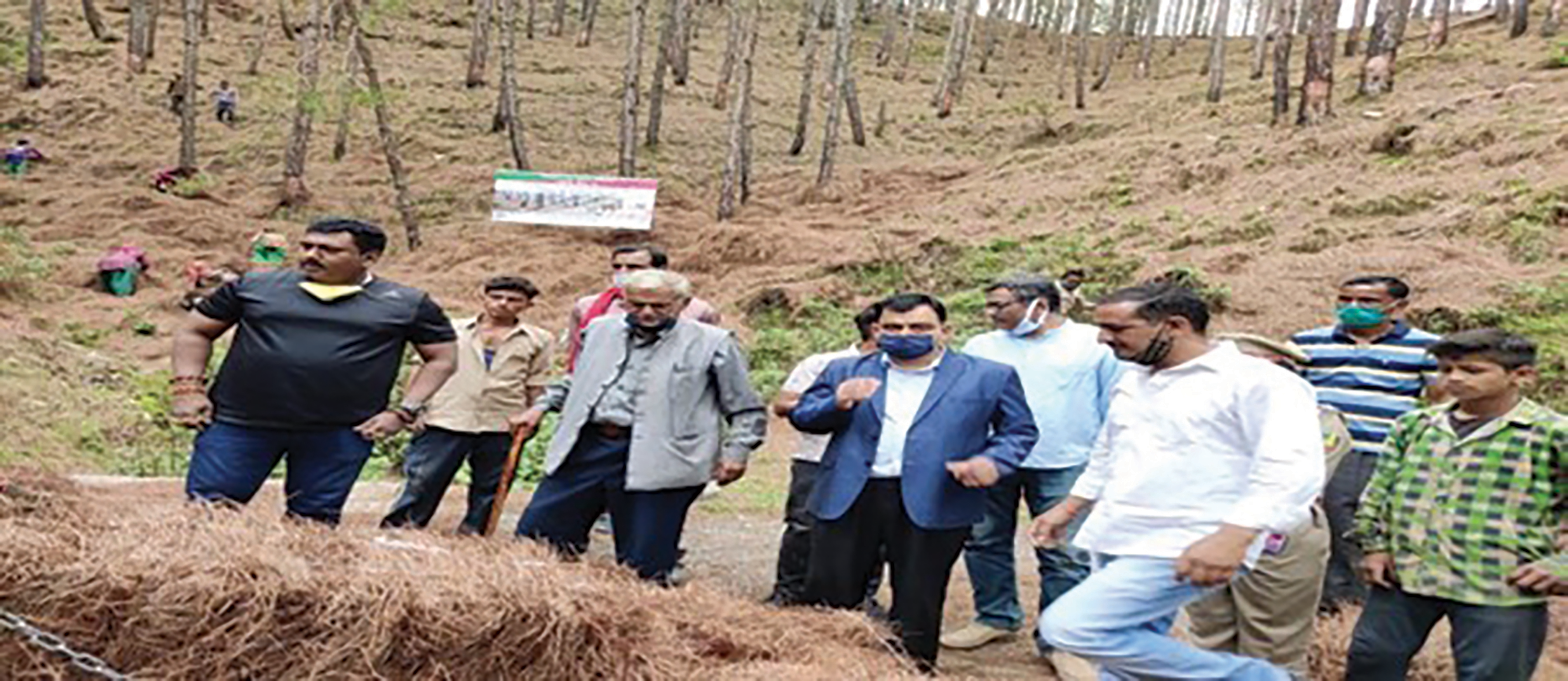 Constructing Amrit Sarovars (small ponds) at Haldwani
In collaboration with the forest department, our Pulp and Paper business has undertaken the construction of 12 Amrut Sarovars in the Dauli and Kishanpur range at Tarai East Forest Division, Haldwani. These ponds have a combined capacity of 2.3 Crores litres of fresh water, showcasing our dedication to environmental conservation and the well-being of wildlife in the region.
The construction of these ponds serves two significant purposes. Firstly, it ensures the availability of water for wildlife, particularly during the summer months. Providing a stable water source is vital for the survival of various animal species, especially in times of drought or limited water resources. The ponds function as reservoirs, supporting the overall habitat and biodiversity of the area.
Secondly, these ponds facilitate the recharge of groundwater in the region. By replenishing groundwater levels, we contribute to ecological balance and ensure long-term water availability for both wildlife and local communities.
Through the construction of these ponds, we actively contribute to the conservation of biodiversity, the protection of wildlife habitats, and the replenishment of groundwater resources.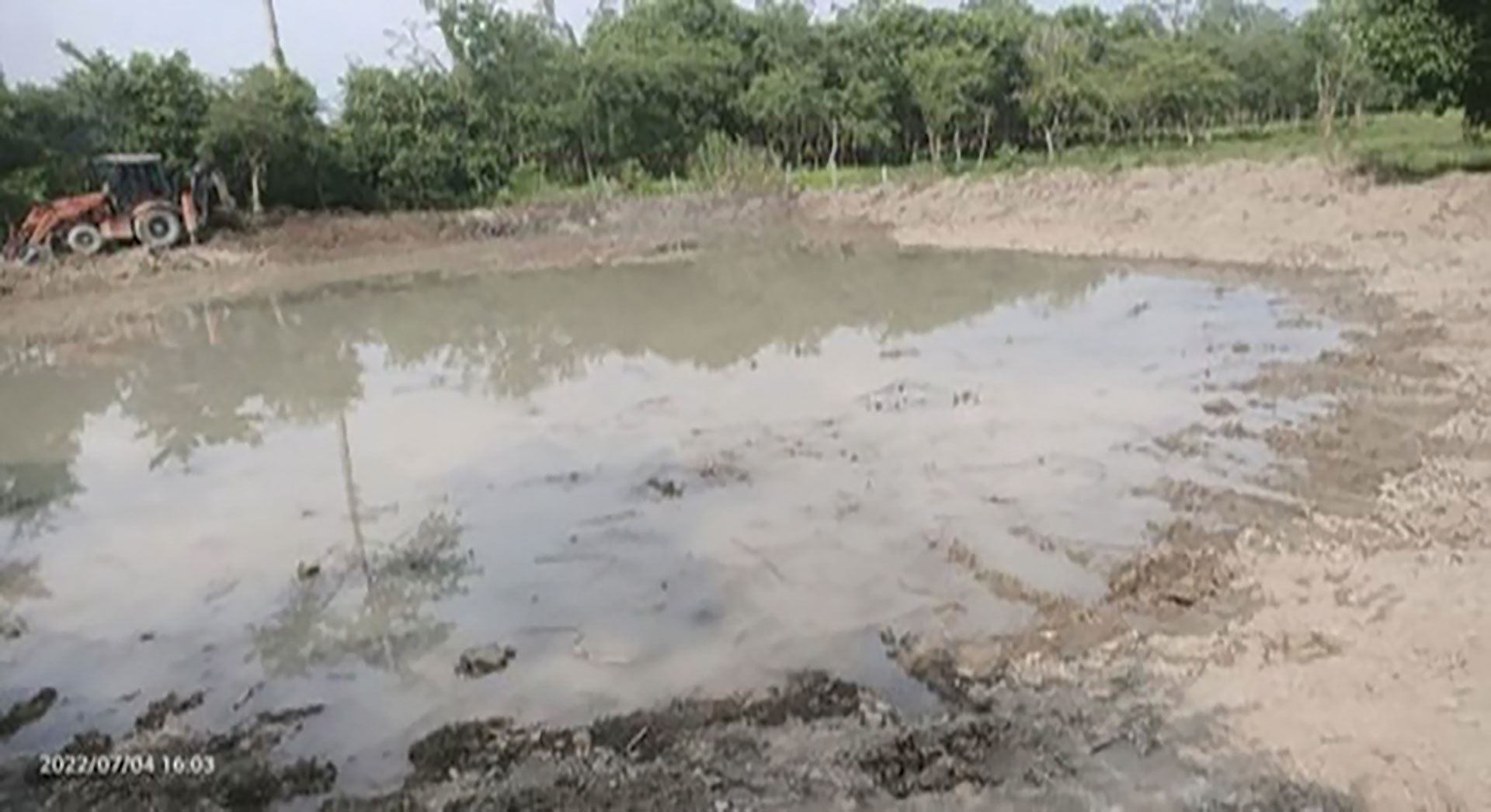 Community Medical camps
We have organised 2 medical camps this year at Janta Inter College Bindukhatta and Lalkua, providing free medical services and support to the local community catering to more than 5,000 people. These medical camps are particularly helpful to individuals who may not have regular access to healthcare facilities or face financial constraints in seeking medical treatment.
The inclusion of expert doctors and medicinal practitioners in the medical camps ensures that attendees receive professional and specialised care. The medical camps cater to a diverse set of healthcare needs and promote holistic well-being by offering a range of diagnostic activities such as pathology, eye check-ups, cardiology, orthopaedics, and more. Additionally, by providing access to medical facilities at the Company's first aid centre for individuals requiring further treatment after the camp, the Company demonstrates a commitment to continuity of care. This approach ensures that individuals can continue to receive medical attention and support beyond the initial camp, promoting sustained well-being.
Overall, the Company's organisation of medical camps exemplifies its dedication to community welfare and reflects its efforts to make healthcare accessible to those in need.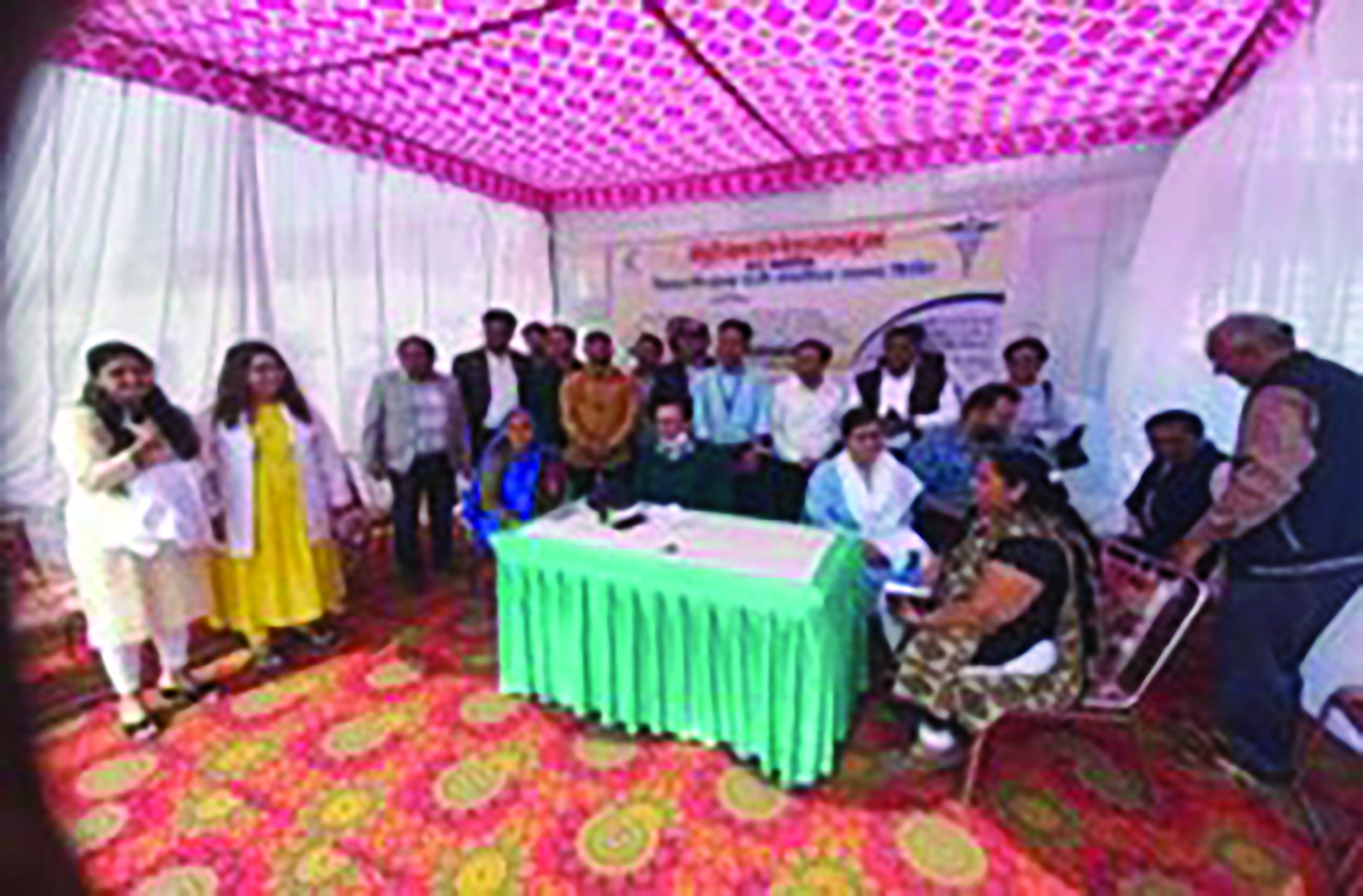 Textiles
We at our Textiles vertical has prioritised health, education, and community development as key focus areas in its CSR strategy. To ensure the effectiveness of its initiatives, the Company engages in discussions with community members, administration, and local stakeholders, including workers and panchayat heads, to identify the most relevant and impactful projects.
CTIL receives numerous requests for sponsorship and donations from communities, organisations, and individuals. In response, the Company continually refines its CSR strategy to align with its business objectives, values, and stakeholder expectations. This iterative approach ensures that CTIL's CSR efforts have a meaningful and sustainable impact on the communities it serves.
Featured Stories that have direct social impacts:
Vermicompost Units
The textiles business has constructed 200 Vermi compost units in the farmers in Jhagadia Taluka's surrounding villages.
An agency has been appointed for the regular monitoring of these units. The use of vermicomposting for waste management in the community reduces the quantity of waste sent to landfills substantially. This project directly benefits 200 families, providing them with a sustainable solution for waste management.
The vermicompost units have proven to be highly productive, with a single unit capable of generating 500 kg of vermicompost annually. This organic compost can be used by farmers for organic farming practices, which not only promotes environmentally friendly agriculture but also has the potential to generate income. The market value of the vermicompost presents an opportunity for farmers to earn approximately ₹ 50,000 per year. This income boost can greatly contribute to the financial viability and sustainability of organic farming for these farmers.
To ensure the long-term success of the vermicompost units, CTIL's textile division has provided training to the farmers on the operations of these units. This support and knowledge transfer empower the farmers to effectively utilise the units and maximise their benefits. Additionally, the units are designed to be highly efficient and require minimal maintenance, making them an attractive and worthwhile investment for farmers interested in organic farming.
Overall, the vermicompost units implemented by CTIL offer an excellent choice for farmers looking to enhance their incomes and make organic farming more feasible. The potential for producing compost, along with the support and training provided by CTIL, demonstrates the Company's commitment to sustainable agriculture practices and empowering local communities.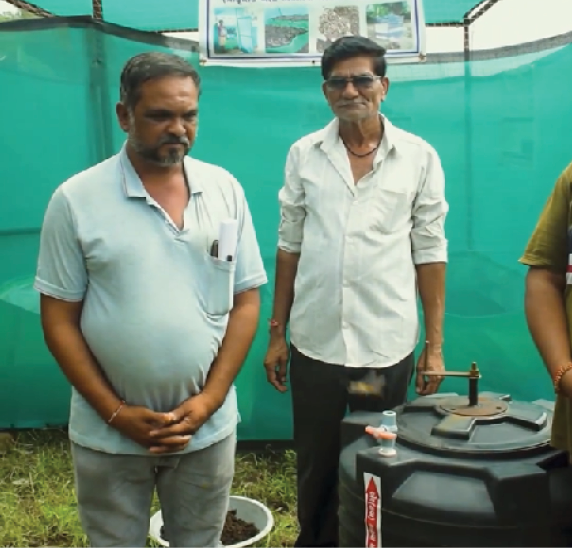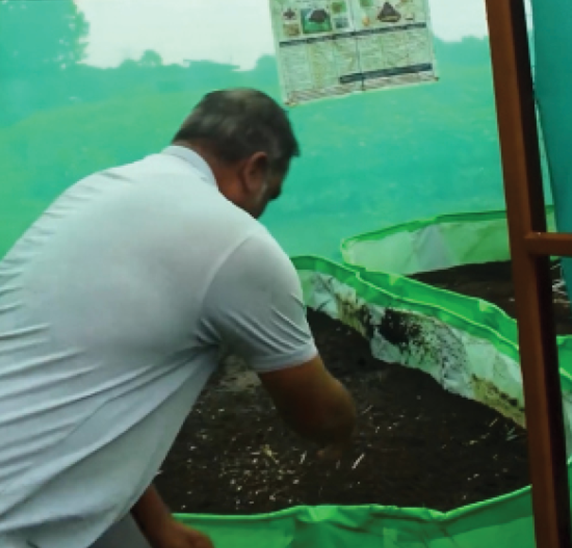 Setting up of smart classes
Smart Class facility was set up at Valia Primary School and Borida Primary School of Bharuch district. Additionally, these schools have the Tata Edge Programme, which offers students access to excellent educational opportunities. The Tata Edge programme is known for its commitment to enhancing the quality of education and providing students with valuable learning experiences. This project will assist students in staying current on global events aiming to foster global awareness and a broader perspective among students. This initiative can contribute to the overall development and growth of students, equipping them with the necessary skills and knowledge to succeed in an increasingly globalised society.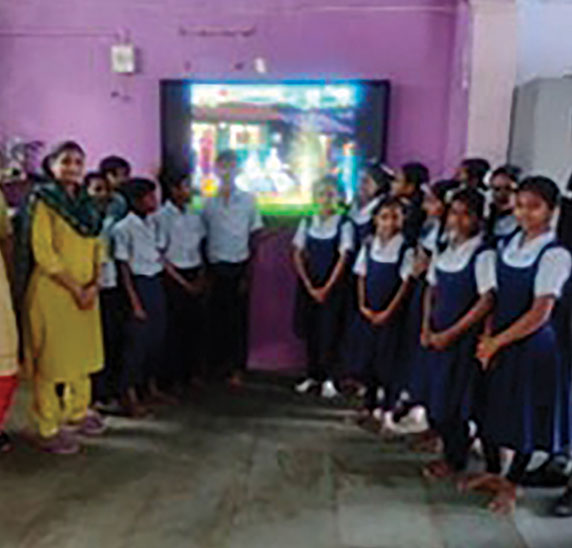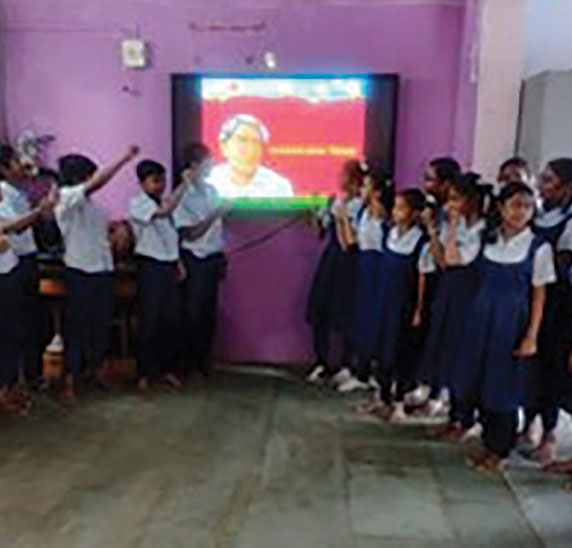 Community Feedback and Grievance Resolution
We take active efforts to engage with local stakeholders and gather their feedback through meetings. Recognising local challenges and actively working to address them is of great importance to us. The CSR members responsible for leading community development efforts maintain a dedicated focus on building strong relationships with the communities in which we operate.
Grievance Resolutions Process:
To facilitate open communication, regular meetings are organised with community groups, allowing for direct engagement and dialogue between the Company and the local community. This enables CTIL to understand and address the specific issues faced by the community, creating a collaborative approach to problem-solving. Furthermore, the placement of complaint drop boxes at factory entrances and project sites provides a convenient and accessible means for community members to submit their grievances. This encourages transparency and accountability in the grievance redressal process.
The maintenance of a complaint register allows for the systematic recording and tracking of grievances, ensuring that each concern is duly acknowledged and followed up on. Assigning a responsible person to resolve grievances demonstrates CTIL's commitment to taking prompt action and providing a dedicated point of contact for community members seeking resolution.
Continuing to engage with local stakeholders, investing in their education, and prioritising sustainable development benefit the communities as well as building positive relationships, trust, and long-term success. We demonstrate a commitment to environmental stewardship, social responsibility, and ethical conduct by ensuring that our operations do not have any significant negative impacts on the local community and in the area in which we operate. This includes minimising pollution, reducing resource consumption, protecting natural habitats, and respecting the rights and well-being of community members.
Sustainable Supply Chain
CTIL has developed a strong connection with its suppliers and value chain partners. Building strong relationships with suppliers is crucial for collaboration, ensuring smooth operations, and achieving mutual growth in the business. We treat our suppliers as partners in the business and demonstrate a cooperative approach, where both parties work together to achieve common goals and success. We also ensure timely payments, which not only contributes to the financial stability of suppliers but also to trust and reliability in the business partnership.
Our suppliers and service providers play a pivotal role in innovation and driving continuous improvement, deliver cutting-edge advancements propel us forward by leveraging the latest and globally successful technologies.
Supplier Engagement and Screening Process
Supplier assessment is a critical step in the business as it enables the organisation to make informed decisions when selecting the most suitable suppliers. We have a strong commitment to responsible sourcing and ethical practices, which is why all our suppliers undergo rigorous screening based on various environmental and social parameters. We prioritise local suppliers as they contribute to lower emissions, aligning with our sustainability goals. Throughout the reporting period, none of our supply chain partners faced penalties or termination due to their negative impact on the environment or society.
To gather comprehensive information about suppliers, we utilise vendor registration forms that cover a range of aspects, including environmental compliance, ISO certifications for Health and Safety, and human rights-related issues. We uphold our values and commitment to sustainability and social responsibility by implementing standards such as SA8000, ensuring that our suppliers align with our principles. This initial assessment allows us to filter suppliers who do not meet our minimum requirements or criteria set by the Company.
In addition to the above, we also prioritise factors such as product quality, delivery reliability, cost-effectiveness, and adherence to ethical business practices when evaluating and selecting our suppliers along with the below aspects:
The OEM's manufacturing capacity

Sizeable capital for sustainable , Size of team, Organisation flow-chart

Supplier is a Responsible Taxpayer

Type of Raw material used and its impact on environment

Scrap Policy of Hazardous non-hazardous Material
Supplier Performance Evaluation Process

The quality of products or services provided by suppliers is a crucial aspect of supplier performance and timely delivery are critical factors for supplier performance. Assessing the environmental impact of suppliers is also an important performance metric for the Company. CTIL also performs the below procedures to increase transparency:
Sample assessment: Sample assessment involves requesting and evaluating samples of the supplier's products or services. This method allows the Company to directly assess the quality, functionality, and suitability of the supplier's offerings. The Company reviews the samples to determine if they meet the required specifications and standards.
Maintaining Supplier Portfolio Balance: We maintain a balanced portfolio of suppliers to avoid over-dependency on a few key suppliers. If the proportion of goods or services sourced from a specific supplier becomes significantly large efforts are made to reduce that dependency and distribute the procurement requirements among multiple suppliers.
Embracing Local Suppliers for Sustainable Sourcing and Community Growth
The Company prioritises partnerships with local suppliers to optimise logistics costs, enhance response times, and reduce landed costs. Working closely with nearby suppliers enables quick response and minimised lead times without compromising on quality. Robust quality control mechanisms, supplier audits, and performance evaluations ensure adherence to necessary standards.
Moreover, the Company is committed to the sustainable growth of local suppliers. By supporting their development, we contribute to local economic growth, and job creation, and enhance the resilience of the entire supply chain. Collaborating with local suppliers fosters knowledge transfer, and innovation, and nurtures long-term partnerships that mutually benefit all parties involved.
Human Rights
At CTIL, upholding human rights is paramount across our business operations. We strictly comply with national and international human rights laws and regulations, guided by our comprehensive corporate policy. Our zero-tolerance stance towards child labour, forced labour, discrimination, and harassment is reinforced through robust policies and monitoring systems. With no reported violations of indigenous peoples' rights, we prioritise respecting the rights and dignity of every individual.
To address human rights grievances, employees and stakeholders can approach the SPT committee or senior management/HR representatives. Prior to any business agreements or contracts, human rights requirements are thoroughly assessed. Suppliers undergo rigorous screening to ensure ethical conduct throughout our supply chain, aligning with international labour and UN conventions. Induction programs cover human rights policies, POSH, and codes of conduct for all CTIL employees.
By embracing internationally recognised human rights principles, we foster equitable, fair, and respectful work environments. Continual evaluation and improvement of our practices ensure the safeguarding and promotion of human rights, positively impacting our employees and the communities we serve.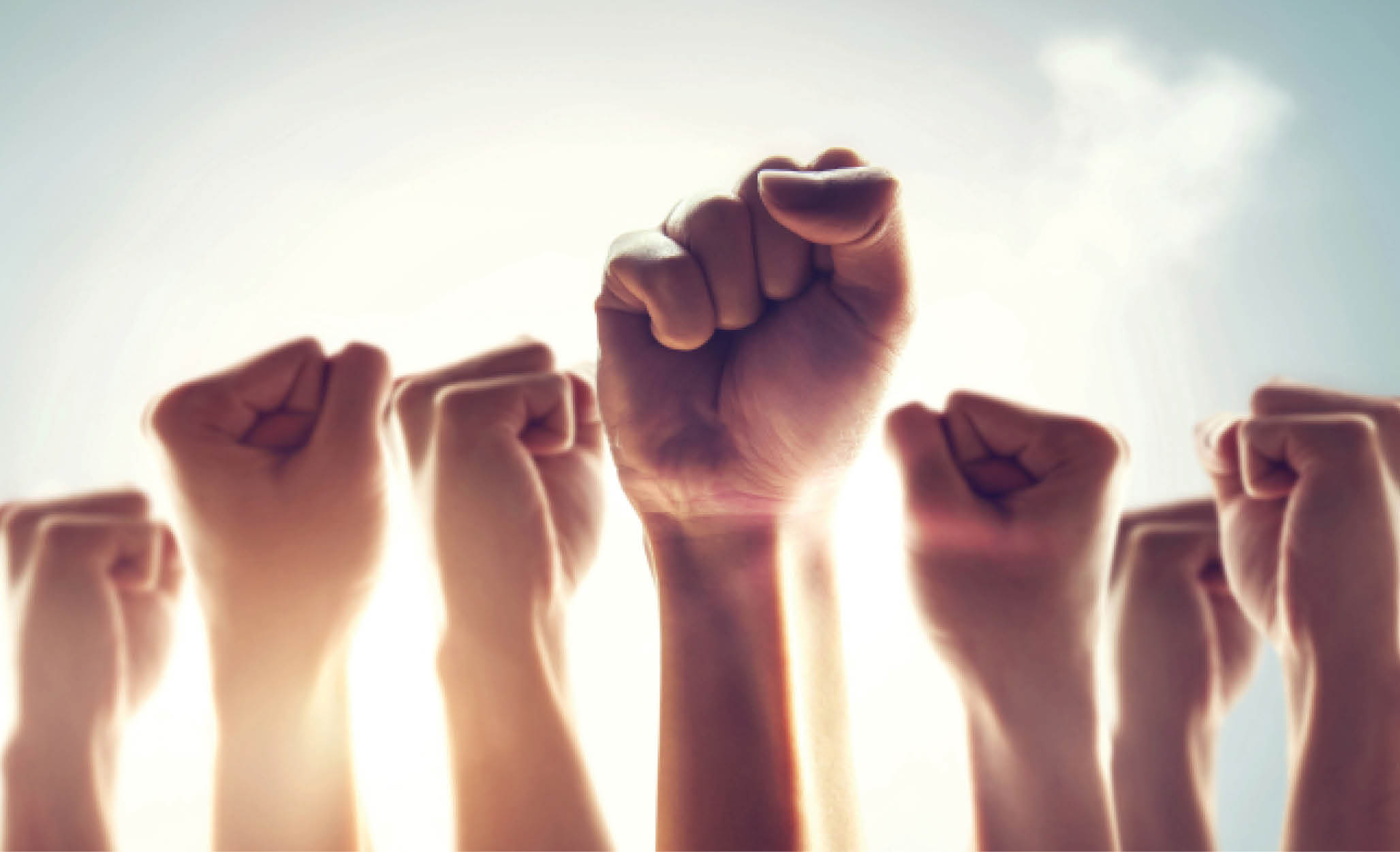 Customer Engagement, Involvement, Satisfaction and Feedback
At CTIL, we actively engage and involve our customers in various aspects of our business. We value their feedback and continuously strive to improve their satisfaction. Through customer surveys, feedback mechanisms, and regular communication channels, we gather valuable insights and take prompt action to address any concerns or suggestions raised by our customers.
We are committed to providing exceptional customer experiences and ensuring their satisfaction with our products and services. By understanding their needs, preferences, and expectations, we are able to tailor our offerings and deliver personalised solutions. We also take proactive measures to measure and enhance customer satisfaction, monitoring key performance indicators and implementing improvement initiatives based on the feedback received.
We believe in the power of transparency and open dialogue with our customers. We actively encourage their involvement in shaping our business strategies, product development, and community initiatives. Through collaborative platforms, focus groups, and customer advisory boards, we invite their perspectives and insights, enabling us to make informed decisions that align with their needs and values. Our commitment to customer engagement, involvement, satisfaction, and feedback is at the core of our business philosophy, enabling us to build strong, enduring relationships based on trust, transparency, and mutual respect.
Real Estate

Textile

Pulp and Paper
Grievance Redressal Mechanism
The Company has appointed relationship manager who stay in touch with customers and respond to issues they raise in the most effective way. A number of channels for interaction have been set up, including WhatsApp groups, an email address where customers can send us concerns, suggestions, or observations.

An efficient system has been put in place by the Textiles business vertical to ensure quick response and continued development based on customer feedback. A Complaint File Identification and Resolution (CFIR) number is produced whenever a consumer offers feedback or files a complaint. Appropriate resolution is provided after careful analysis of the issue.

Pulp and Paper used to have a customer survey, but it was replaced by NPS. Pulp and Paper has a well-defined SOP for dealing with and responding to customer feedback. Any negative feedback received is recorded in the system. Following registration, a decision is made as to whether the problem is technical or sales-related, and how the issue will be evaluated. Following that, it is decided whether the consumer will receive compensation or the product will be replaced.
Customers are informed about the sustainability and safety aspects of their homes For commercial projects, the Company provides information to customers regarding waste disposal practices, energy-saving measures, and fire safety guidelines. This ensures that consumers are aware of the responsible usage of the real estate services provided by the Company.

In the Textiles business, safety warnings are prominently displayed on polybags used for packaging. These warnings serve to inform consumers about the safe usage and handling of the textile products.

To ensure the safe and responsible usage of products, the Pulp and Paper business informs consumers through its website about the proper usage guidelines. And also, through the product booklet Additionally, customer meetings are conducted to educate them about the safe handling and use of the Company's products.Additionally, customer meetings are conducted to educate them about the safe handling and use of the Company's products. Customers are also provided a product booklet.
Product Quality, & Traceability
All our residential projects are pre-certified green buildings to provide customers with safe living conditions, best indoor air quality and saving on energy. The commercial properties are also certified Green building. The certifications have been provided by either of the following bodies Leadership in Energy and Environmental Design (LEED), Indian Green Building Certification, and Building Research Establishment Environmental Assessment Method (BREEAM). By ensuring compliance with these certifications, we intend to provide premium living and working conditions to our customers.

Our Textiles business has ISO 9001:2015 certification for maintaining best quality standards, MADE IN GREEN label, Sustainable Textile Production (STeP),

Fair Trade Certification (USA and Germany) and Supima certification which is an end-to-end traceability, transparency, and authentication platform that will provide Supima brand/retail partners true product credibility and insights.

Pulp and Paper business is ISO 9001:2015 certified, which helps in maintaining best quality standards for our customers. All our products comply with local and international regulations on product and service information and labelling.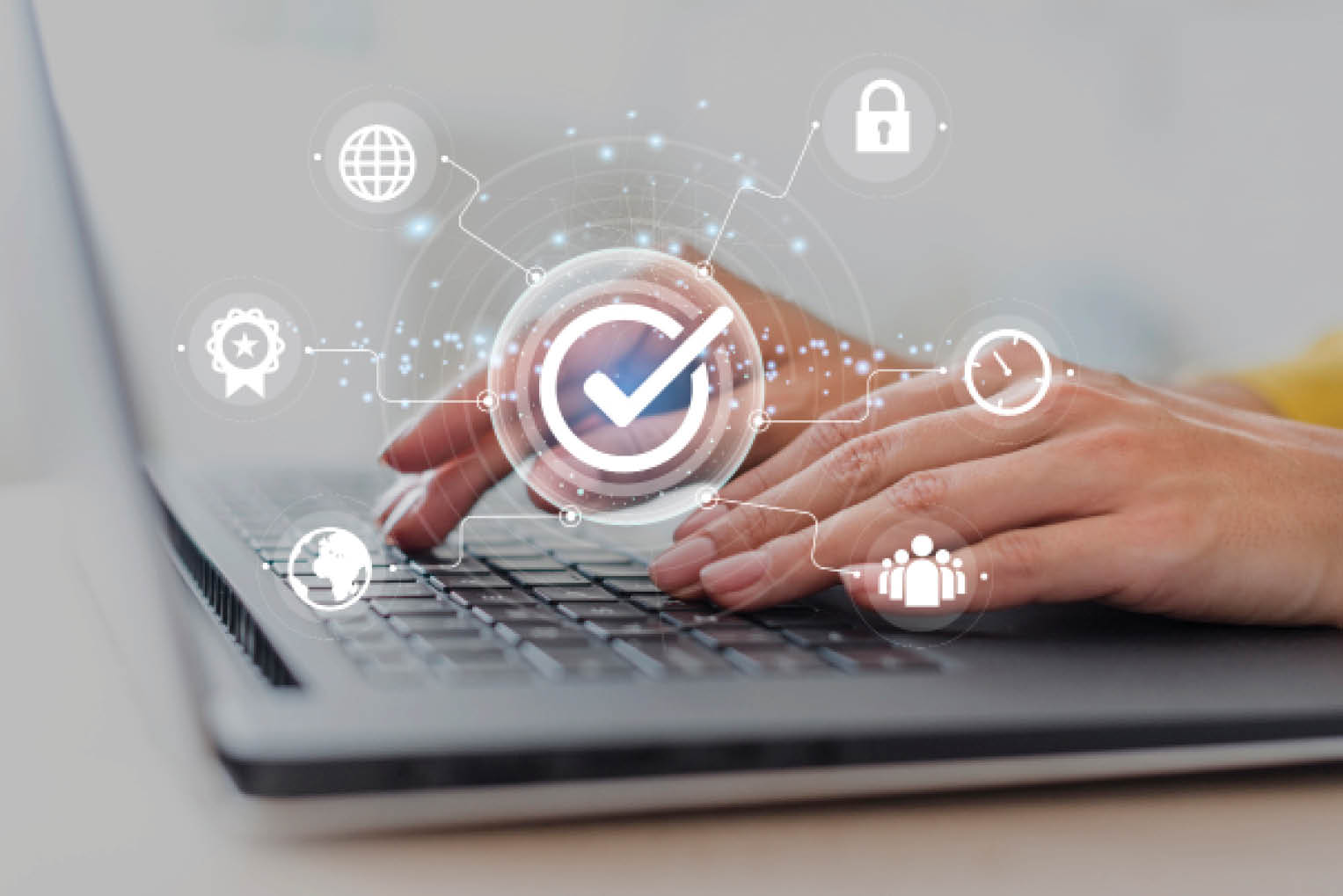 Customer Privacy
At CTIL, we recognise the importance of customer privacy and the need to protect their personal information. As part of our commitment to responsible data management, we adhere to the highest standards of privacy and security practices.
During the reporting period, we are pleased to report that we received zero complaints or take-down requests related to personal data from our customers. This highlights our effective handling of customer information and our commitment to safeguarding their privacy.
Furthermore, we are proud to report that there were zero data security breaches during the same period. This demonstrates our dedication to implementing robust security measures and maintaining the integrity and confidentiality of customer data.
We remain vigilant in continuously improving our data protection measures and staying updated with emerging privacy regulations. By prioritising customer privacy and data security, we aim to build trust and maintain strong relationships with our valued customers.
Customer Health and Safety:
At CTIL, we prioritise the health and safety of our customers and are committed to responsible product/service usage and marketing practices. We recognise that our products and services can have an impact on the well-being of our customers and strive to ensure their safety and satisfaction.
To uphold our commitment, we not only comply with applicable legal and regulatory requirements but also go beyond by conducting systematic reviews of customer health and safety. Through these reviews, we assess the potential impact of our product and service categories on the well-being of our customers. This enables us to identify areas for improvement and take proactive measures to enhance customer safety.
Moreover, we are proud to report that we have maintained a strong track record of compliance with rules and voluntary codes pertaining to the health and safety implications of our products and services. Our commitment to compliance ensures that our customers can trust in the safety and reliability of our offerings, knowing that they meet or exceed industry standards. Importantly, we have had no incidents of non-compliance regarding product and service information and labeling, further underscoring our commitment to customer safety.
In addition to health and safety, we uphold responsible marketing practices. We ensure that our marketing materials and communications are accurate, transparent, and adhere to applicable laws and regulations. Our aim is to provide our customers with clear and reliable information about our products and services, empowering them to make informed decisions.
MIG Tags: Made in Green Certification (Textiles)
MADE IN GREEN label ensures the customers that the product has been through sustainable production practices and has a transparent and responsible supply chain.
The MADE IN GREEN label serves as a valuable tool for consumers who seek more sustainable and socially responsible options.
One key aspect highlighted by the MADE IN GREEN label is the transparency and responsible management of the supply chain. It recognises that achieving sustainability goals requires tracing and understanding the entire supply chain, from raw material sourcing to manufacturing processes.
Concluding remarks
At CTIL, we are deeply committed to corporate social responsibility and sustainability. Our goal is to make a meaningful impact in the communities we serve by expanding the reach and effectiveness of our CSR initiatives.
Safety and minimising harm are top priorities for us. We actively engage with our value chain partners to promote responsible procurement practices and enhance safety standards throughout our operations.
As a responsible company, we strive to create lasting value for our stakeholders while addressing community needs. Our CSR budget allocations align with environmental and social criteria, demonstrating our commitment to responsible resource management. We actively contribute to community well-being and development, considering environmental and social factors in our stakeholder relationships. Through sustainable supply chain practices, support for human rights, and enhanced customer experiences, we aim to make a positive impact and contribute to community growth.
Our goal is to build strong and enduring relationships with our stakeholders, fostering trust, credibility, and long-term success. By actively involving the community, practicing sustainability, and upholding human rights, we aim to deliver value to our customers and society as a whole.
Natural Capital


Intellectual Capital